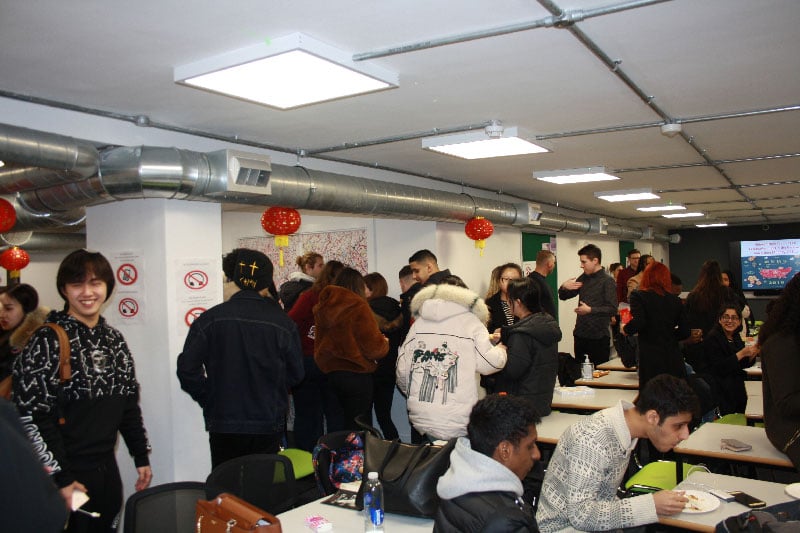 Chinese New Year fell on 5th February. The Pig is the last of the 12-year cycle of animals which appear in the Chinese zodiac related to the Chinese calendar. According to one myth, the Jade Emperor said the order would be decided by the order in which they arrived to his party. Pig was late because he overslept. Another story says that a wolf destroyed his house. He had to rebuild his home before he could set off. When he arrived, he was the last one and could only take twelfth place.
In Chinese element theory each zodiac sign is associated with one of the five elements: Gold, Wood, Water, Fire and Earth. So there are five types of Pig each coming once in a 60-year cycle and each with different characteristics. This year is Earth Pig who, according to Chinese culture, are the symbol of wealth, fortune and realism.
A Chinese banquet was prepared for the students in the learning centre of the college to celebrate the New Year. The students enjoyed it so much that there was not a scrap of food left afterwards.