The Abbey College Manchester Community is incredibly proud of the achievement of Biology Teacher, Rob Jackson, for running 50KM (31 miles) and raising funds for the mental health charity MIND.
Rob has been teaching Biology at the College for nearly 11 years and is a dedicated runner and has been running daily during lock-down.  He decided to do the Ultra Run challenge in memory of 70yrs since his grandad finished 3rd in 1950 London (Polytechnic Harriers) Marathon. It was the biggest race of its day.   It was also in memory of his mother who sadly passed away in 2014.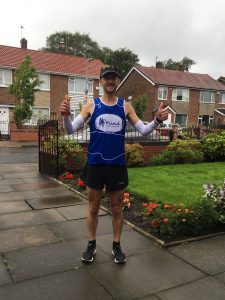 The challenge was completed on Saturday 18th July in Rob's local area.  He completed the 50KM in an amazing (for an over 50-year-old) 4 hours 13 minutes.
Rob commented "The last three miles in particular were really hard, but I had strong support from my wife, dad, brother and other family members where were providing the glucose sports drinks and energy gels.  My legs were smashed afterwards."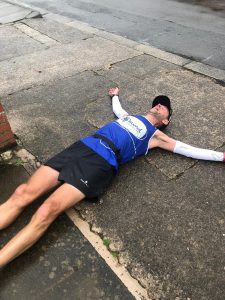 Including gift aid to date Rob has raised nearly £1,000 for MIND which is far more than he ever expected.  Anyone wishing to make a donation can do so via Rob's just giving page.
https://www.justgiving.com/fundraising/robert-jackson42?newPage=True