We recognise that to be successful at Sixth Form, students need to focus and enhance their study skills. The two-year linear A level syllabus is demanding and requires students to have good study practices.
We have a strong focus on developing our students as effective learners and equipping them for the challenges of university study. We ensure they have the skills to be successful with their current studies as well as gaining the confidence, the capacity and the appetite to engage with the challenges of learning at university.
How do we do this?
All Year 12 A Level students receive an 80-minute lesson each week dedicated to 'Success in the Sixth Form'. The curriculum for this weekly support lesson is designed around the 5Rs Framework and provides emphasis on developing the habits of routine, rigour, responsibility, resilience and reflection.
These weekly lessons help and support students to develop their ability to plan, monitor, understand and manage their own learning. Students are given time, not just to learn the theories behind each principal, but also to learn to apply this knowledge in their day to day studying. This is supported by the students receiving study tools and templates to help them.
We ensure that our students know how to become successful independent learners and understand how to learn.
This starts in the Autumn Term and continues into the Spring Term
Routine
In this topic students learn that a good routine is the foundation stone to successful learning.
They have weekly timetabled lessons, but most A level study is outside of the classroom. Students will learn how to organise time outside of lessons; homework, extra study, clubs and extra curricular activities, socialise with friends, relaxation and achieve a good night's sleep.
Good time management can ensure quality study time and reduce pressure and anxiety.
Rigor
This allows students to focus on the quality of work they produce. In this topic students will learn about the ideas behind how we learn. They are introduced to different strategies about how to learn and practise which methods work best for them.
They will understand the cognitive skills and the thinking processes required for learning
They will also focus on note taking skills and how to improve their techniques and to self-test.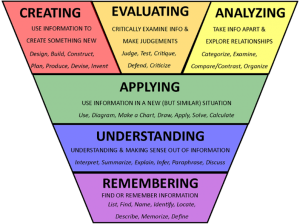 Reflection
Students learn how to reflect and review the work they have covered in their lessons. Identify where the physical gaps are in notes. Identify any areas they don't fully understand in order to help identify any questions for their teachers and further reading around the subject.
Students are given tools to help with this and given dedicated supervised time to learn how to use them and seek advice. This will then help them plan the workload and focus for the next week's Routine and Rigor.
Resilience
Students will learn about the concept of Growth Mindset and the importance of a positive attitude. How to learn from their mistakes and how this feeds back into Reflection and Rigor
Responsibility
By developing good practice in the other four areas, students are taking responsibility for their own learning.
They demonstrate that they have the independent learning skills to succeed in their subjects. It is their responsibility to execute the required work, but the support and tools from their teachers and tutors are there to help them achieve this.
In the Summer Term, students will have timetabled supervised time in which to implement these taught skills and develop their own independent learning plans ahead of end of year Exams.
Towards the end of the Summer Term, this timetabled 80 minutes will focus on University Search. Students will be asked to identify and investigate the University courses they are interested in. They will look at what the syllabus of these courses are and recognise how the same course can be different across Univeristies. Students will focus on what the Universities are looking for, understand what the courses are offering and if this matches what the student is looking for.
This detailed research will feed into the college UCAS Application programme.