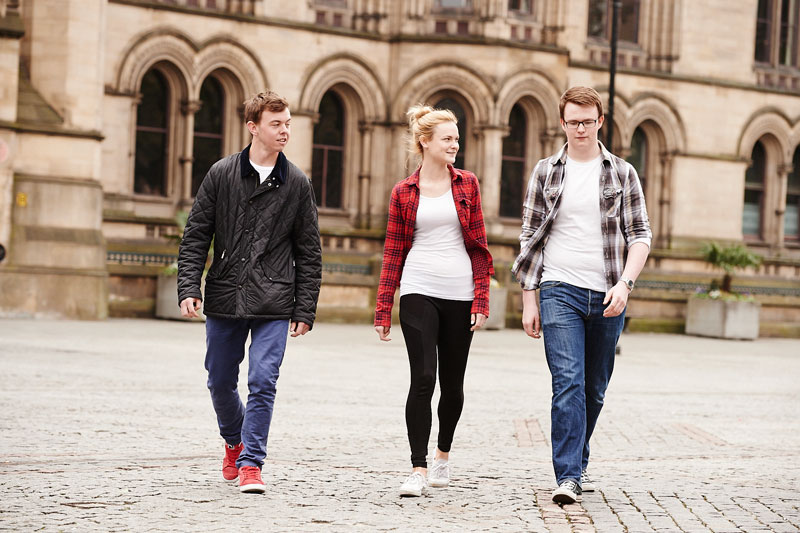 Confusion and anxiety reign amongst 15 – 16 year old school children at the moment, as they are forced into potentially career breaking decisions at a ridiculously early age. "'Only a few months ago, I had no idea what I wanted to do in life," says Jade Campbell, 15, as she describes filling in her A-levels choices form. "But I had to decide my plans for my whole life really quickly when I picked my A-levels. I know universities are getting more selective about the subjects you study, so I had to think about which subjects would give me the best chance of a place." Her class mate at Bethnal Green Technology College, Amanda Cozer, only 16, echoes Jade's concerns. "I feel so much stress to make the right decision. Once you've picked A-Levels you can't go back, your decision is made."
An article in the Guardian's Education section reveals anxiety is further exacerbated as universities have met the record demand for undergraduate applications by tightening their admissions policies. Some have begun disregarding subjects like General Studies, and others have started publishing lists of "preferred" or "less preferred" A-Levels. Students are now required to do more research into qualification requirements, but there are concerns that the necessary information is not as readily available as it should be.
"It's hard to know exactly what universities want from us," says Amanda, who wants to study journalism or languages. "I tried to research what A-levels would give me the best chances of getting on to those courses, but it wasn't easy to find. I spent ages on the websites of Cambridge, Oxford, Leeds, Liverpool and Bristol. Cambridge was the clearest, but on many of the others I just found lots of links, with the information all over the place, or not there at all. Because there was often no clear list, I ended up looking up lots of individual courses, even though I'm not yet sure exactly what I'd like to do."
Admissions tutors say the information is freely available on websites and in prospectuses, but Ofqual, the qualifications watchdog say there's a lack of transparency. Teachers agree, claiming their jobs have been made harder by this uncertainty regarding university requirements and have accused higher education of shifting the goal posts.
The UCAS Apply website does list qualification requirements and many universities around the country have published course requirement lists, but teachers and students alike claim this is not always as helpful as it seems. Sarah Snaydon, deputy head of sixth form at Dane Court grammar school in Kent, says "At that stage (Year 11), students tend not to know exactly what they want to do and where, (and) they need guidance from universities about the kind of A-Levels they need for subject areas. If the information was all in one place, it would be a lot more transparent. The students hit hardest are those who don't come from and 'educationally aware' background."
Are you getting all the information you need to help chose the right A-Levels? Tell us…