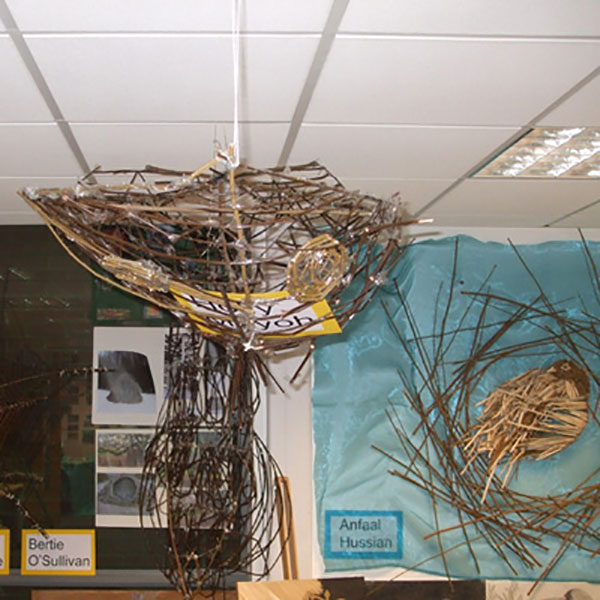 Seven talented Year 10 and Year 11 GCSE art students from Abbey College Manchester were recently "framed" in the nicest way possible. They were tasked with creating individual sculptures out of eco-friendly materials. The topical art challenge was set as part of the students' curriculum and took them around three months to complete.
The students who live in various parts of Cheshire and Greater Manchester dedicated hours of research and time to create their unique 3-D sculptures of birds, fish and even a spider's web.
The students also got to meet TV and radio broadcaster Becky Want during an exclusive event held in the college. She awarded specially framed photographs of their artwork and chatted to the students about their work and the challenges of finalising their pieces, and was clearly impressed with all the hard work.