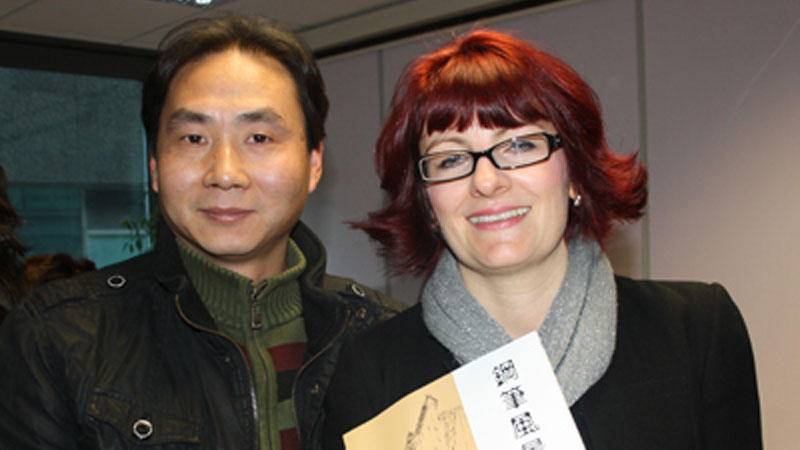 Abbey College Manchester has just hosted a very special event for eighteen visiting Chinese Art teachers as part of a landmark partnership with Manchester Metropolitan University and Suman International.
Five of our Chinese students acted as interpreters throughout the day. They gave a presentation to the delegation about the college and how different the education was from that at their previous schools in China. The students also took the visitors on a tour of the college.
The day began with a formal welcome from the Principal of Abbey College Manchester. Artwork from the college's Art students was presented to the visitors so they could see a live sample of exceptional work seen as good practice by the AQA examination board.
In the afternoon after the presentation and tour, our students and the Chinese teachers visited Manchester Art Gallery so that the teachers could see how a project can be truly inspired and how the learning process in art is enhanced at Abbey College.
Saira Knowles, Head of Art at the college was the person who made the event happen. Everyone at the college was excited to meet the visitors and they complemented our students on the outstanding pieces of work that were exhibited.