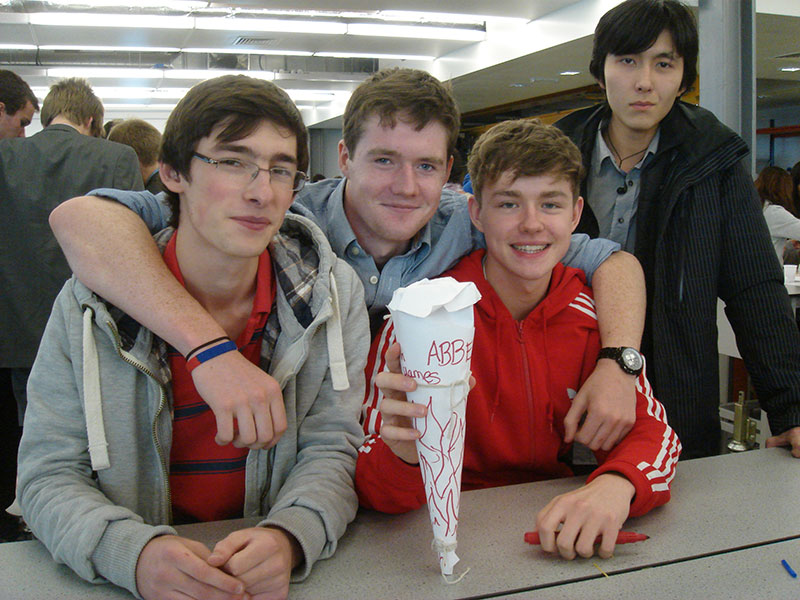 Four budding engineers from Abbey College Manchester have taken part in a government initiative and Pioneering Engineering Partnership to tackle the shortage of national skills in Engineering. Funded by the Engineering Education Scheme, the study was based on identifying sources of enrgy wastage within the college and suggesting solutions that could improve energy efficiency. The team of lower sixth students were Jason New, Fahim Damani, James Heap and Azsah Hussain.
They worked closely with local company, NG Bailey, a leading supplier of building products and with senior lecturers from the Univerisities of Liverpool and York. A final presentation to a panel of academics at University of Huddersfield recently took place at which the students received excellent feedback for their reports and their effords in making the college a more environmentally friendly place.
The students showed incredible determination as the project was very intensive and was undertaken alongside their A Level studies over a six month period. It has given them a fantastic opportunity to get work experience in the sector and to get a head start over other candidates applying for engineering at university next year.