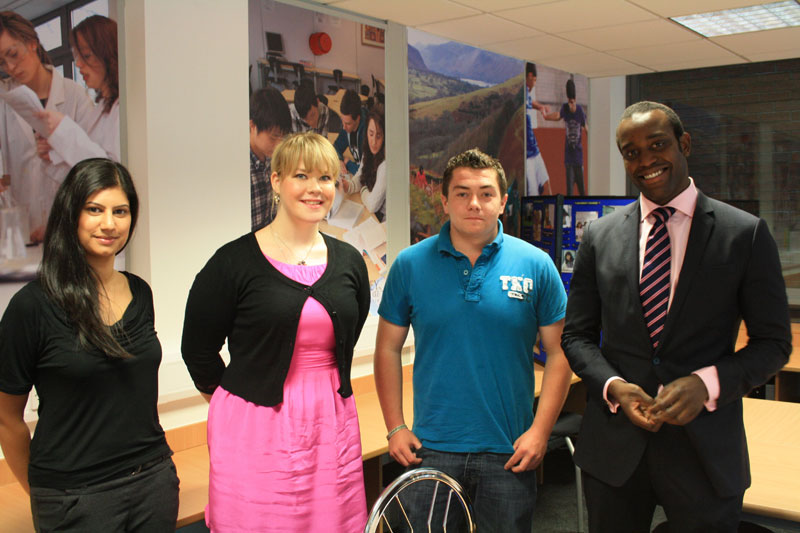 Abbey College Manchester was delighted to welcome Sky News journalist Gamal Fahnbulleh and his team into the college this week. Gamal was doing a follow story on an original feature Sky News did in August 2007 when they filmed some of our successful students opening their A-Level results envelopes.
This time around, Gamal was here to find out how those four students had got on since leaving the college. Sophie Rowley is now doing a Masters in Victorian Times at the University of Manchester, Richard Lindsay recently graduated at the University of Central Lancashire with a degree in Commercial Management and Quantity Surveying, Asmaa Alam is currently reading for her degree in Medicine at Peninsula Medical School and Waqaas Ali has secured a coveted place on Apple's Graduate Scheme.
We are really pleased to see our alumni doing so well and we wish them every success in the future.