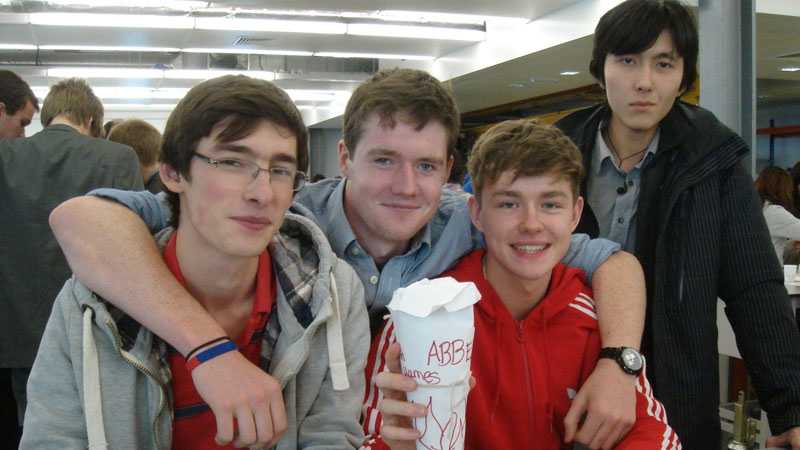 Recently, four Lower Sixth students attended the Launch Day for the 2011-12 Engineering Education Scheme at the University of Liverpool. This is a national government initiative aimed at promoting engineering as a future career path for A-Level students.
It was a great day for the four students that required team work and engineering skills in the 'Spaghetti Bridge' and 'Egg Crash Survival' challenges. The team will next be getting down to some more serious engineering, working on a 6 month project with engineers from Sellafield Ltd. The students are being kept in line by Simmone Hewett, Head of Physics, at the college and Eamon McKnight, teacher of Physics.
The project includes a three day residential in January and regular project meetings between the students and the Sellafield engineers, and culminates in a presentation/awards day in April 2012.