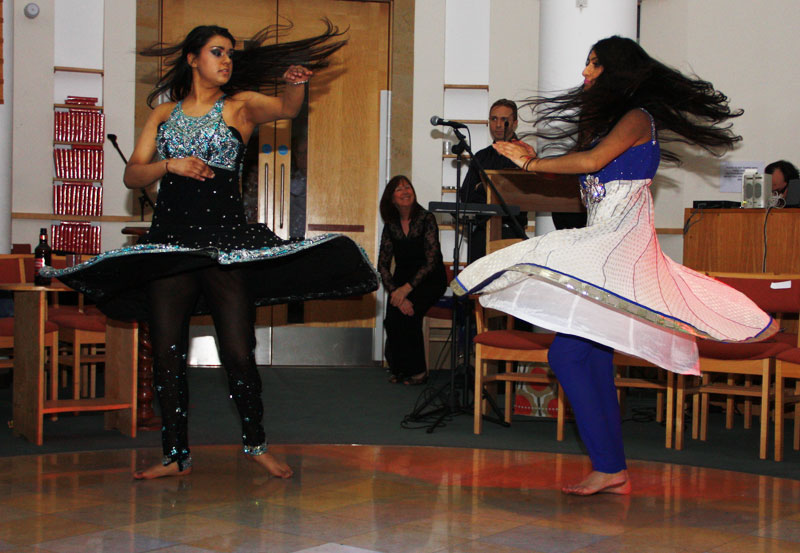 STAR STUDENTS SHINE IN ANNUAL ABBEY COLLEGE MANCHESTER SHOW
Talented students from Abbey College Manchester took to the stage recently to dazzle the audience with a unique display of eclectic talents in the college's annual charity Fashion and Talent Show in aid of Francis House Children's Hospice. It was a fantastic evening's entertainment.
50 students took part and demonstrated their talents with a dazzling display of drama, music, singing and dance performances throughout the show.
The packed audience was also entertained by colourful Catwalk Shows showcasing fashions from Nigeria, Kazakhstan and Asia.
And the students were not the only ones to take to the stage, with a solo singing performance from College Principal, Liz Elam, a selection of college staff donning their party collections in their very own fashion show and a powerful performance by the Abbey Manchester Singers.
Liz Elam, Principal at the college was amazed by the performances: "This is the third year that we have held a celebration of our students' amazing artistic talents, and as always the standard has been extremely high. It is fantastic to see our students shining outside of the classroom, and we are delighted to be able to celebrate the cosmopolitan nature of our college with such an impressive display. The show was a great success and we hope our audience was thoroughly entertained!"