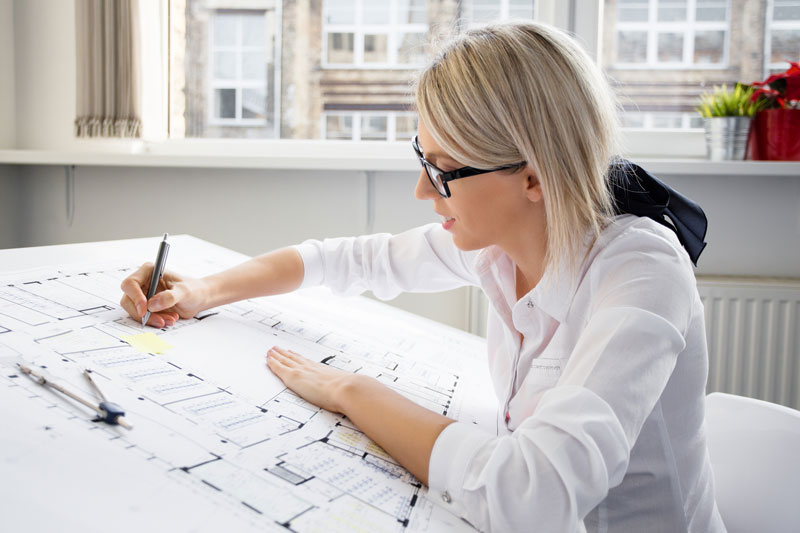 "All architecture is shelter, all great architecture is the design of space that contains, cuddles, exalts, or stimulates the persons in that space."
Do you want to be an Architect? Here's what you need.
Traditionally, Architecture has always required Maths A Level. Less emphasis is placed on Maths these days, and it's still desirable, but not mandatory. A Lot of universities like to see their students to be adept in a range of subjects from humanities like Geography or History and Art or Graphic Design, to more technical subjects like Physics or Maths.
Architecture is a very popular degree, and the leading universities will ask for the very best grades, so you will need to stand out from the crowd. There's a few ways to do this. Most universities ask for a portfolio of art work, make sure yours is up to scratch. At your interview you will expected to emanate enthusiasm and passion for all facets of architecture. A little bit of work experience goes a long way as well.
Where to go?
The general consensus is that university league tables are not really representative for architecture. And quite biased. Most advise that the best way to come to your decision is to visit as many universities as you can, and get a feel for the town, the facilities, and the course content. However, according to The Guardian, the top 5 universities in terms of performance in 2011 though, were:
University College London – Last year UCL generally offered students AAB at A Levels. You'll also need to show them your portfolio at an interview.
University of Cambridge – Typical Cambridge requirements; one A* and two other As at A Level. Not only that, you'll probably be asked to meet certain A Level subject requirements – Cambridge like you to show a strong interest not only in architecture and design, but also its history, theory, construction and technology. A background in humanities and sciences are preferable. It's a 3 year full time degree.
University of Bath – To get on their 4 year sandwich degree, Bath will offer you one A* and two As at A Level. They like their students to show a healthy balance between sciences and arts.
University of Cardiff – A 5 year sandwich course, Cardiff will off you one A* and two As at A Level. You will be asked for a portfolio of art work that you've done yourself. A lot of emphasis is placed on the portfolio, so much so, that quite often a really good portfolio will mean you are offered a lower grade offer at A Level.
University of Edinburgh – Along with three solid Bs at A Level, you'll need to show a great deal of artistic ability. Edinburgh says that getting an offer or place on their 4 year full time degree course is not entirely based on you're a Level grades, but your A Level results may be taken into closer consideration should you narrowly miss the conditions of an offer.
Once I'm there, what can I expect?
You'll do modules in architectural history, structural engineering, environmental design and building material studies. Depending on the university you go to and the course you do, you might focus more on the history of architecture, whereas some will concentrate more of the engineering and physics behind buildings. Some universities will send you out to work in architectural firms. A lot depends on where you go, and what you do. It's one of the reasons why architecture is such a hard course to pin down, but on the other hand it's one of the reasons why it is so interesting.
Depending on the course you do, you will get your BA or BSc in three or four years. The BA and BSc usually include the ARB/RIBA Part 1 examinations. Then to become and fully functioning architect you'll need to do a Masters course to complete Part 2, and then a further postgraduate degree to complete Part 3. Once you've done all that you'll be an all singing, all dancing architect with a BArch or DipArch qualification. It's long old slog.
But it's worth it. Being an architect is one of the most economically resilient careers. If you make it through the long and very intense period of study, you will find that the rewards and opportunities are well worth the effort.
And if you don't fancy being an architect after your degree, you can always go down the local or national town planning route, work in other areas of the construction industry or even the conservation and environmental sector.