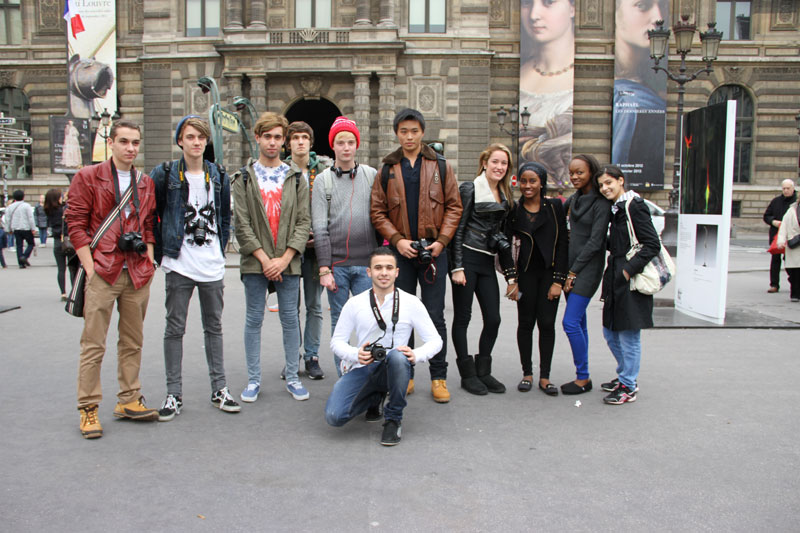 A lovely group of Art and Photography students from Abbey College Manchester took a three day trip to Paris over half term. They were from Year 11, Lower Sixth and Upper Sixth. Meeting at Manchester airport at 4.00am was the first challenge, but all the students (and staff) made it in time!
Over the next few days they went to some of the world's best art galleries – The Louvre, The Musee D'Orsay, The Rodin Museum, The Pompidou Centre, as well as taking in amazing sights such as La Grande Arche and the Eiffel Tower.
In the galleries students sketched and photographed the works on show, looking for inspiration for their projects. It is always good to see work that has only ever been seen in books or on the internet, actually in a gallery. There was so much to see, sometimes too much! At the end of each day the students were exhausted, and happy to sit down to their dinner, talk about the day and relax in the hotel in the evening.
Everyone's highlights were different. Some students said their favourite thing was the variety of art at the Pompidou Centre, some the architecture at La Defense, others the sculptures at the Rodin museum, and still others the atmosphere of the Paris streets and cafes. All said they enjoyed spending lots of time together. Soles of shoes were worn out with the many miles of walking, the metro was travelled like true Parisiens and all were inspired and excited by this beautiful, amazing city, as well as being impeccably behaved.