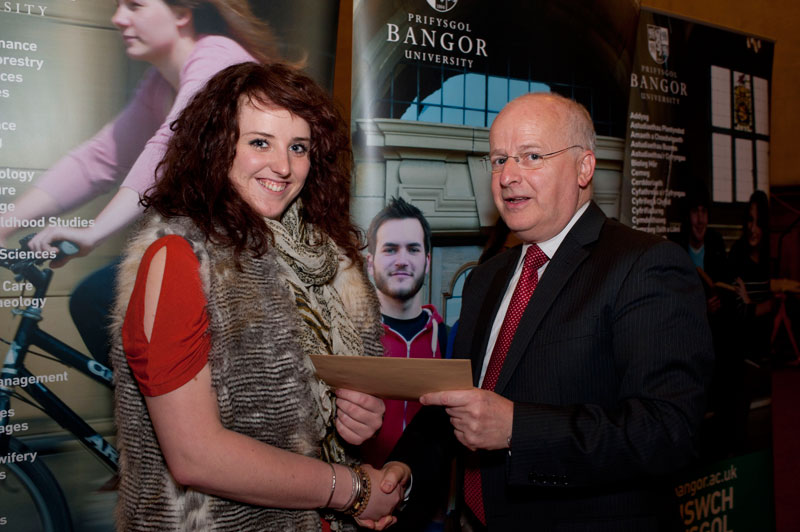 One of the Abbey College Manchester's former students, Zoe Sutherland, received her scholarship prize recently at Bangor University's annual Entrance Scholarship Presentation evening.
She gained A-Level passes in Chemistry (Grade A), Biology (B) and Geography (C) during last summer and sat an entrance examination. Zoe is doing Chemistry at the university and is progressing really well in her first year of studies there.
"Bangor University has one of the most generous scholarship schemes in the country and our Entrance Scholarship awards mean that we're able to recognise and reward those who excel in our scholarship examinations," said Carys Roberts, Head of Student Recruitment.
"We're really keen to attract the best calibre students to Bangor University and to support those students as far as possible," she added.
Liz Elam, Principal at Abbey College Manchester was thrilled at the news: "It is a fantastic achievement by Zoe. She came to the college in 2011 after not receiving the support and help from her previous that she expected. From her very first day at the college Zoe was a model student and worked really hard to get her outstanding A-Level grades. The scholarship award is the culmination of two years extremely hard work but it is nothing less than she deserves".
"It's also great to see students from so many different parts of the UK succeeding in the Entrance Scholarships examinations and choosing to study at Bangor University."