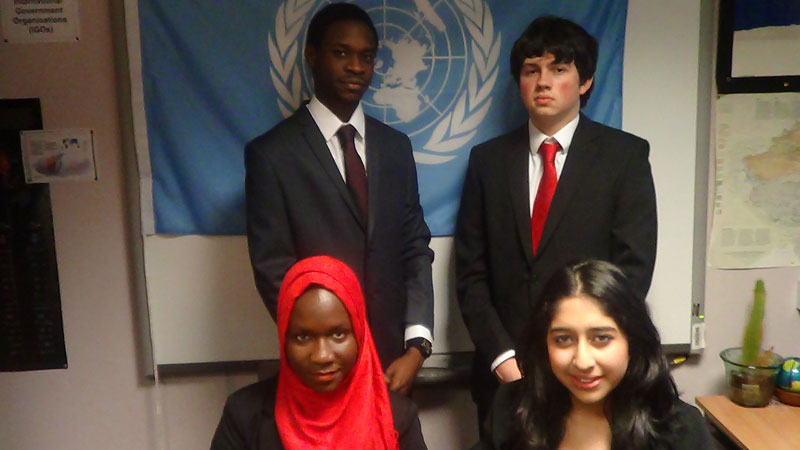 This was a role-play of an actual UN meeting. The Model United Nations Debate took place in a model General Assembly with nine countries being represented by five local independent schools, including Abbey College Manchester.
The topic that was debated was Food Security and thirteen A-Level students assumed the role of diplomats from Russia, China and Ethiopia. They represented the views of "their" country, reflecting that country's national interests, rather than their own personal opinions. After the opening speeches, negotiations were entered into between each country but no deal was done and the final resolution on the issue was voted down.
All the students involved performed brilliantly and the event developed skills such as research, presentation, public speaking, teamwork and world awareness.