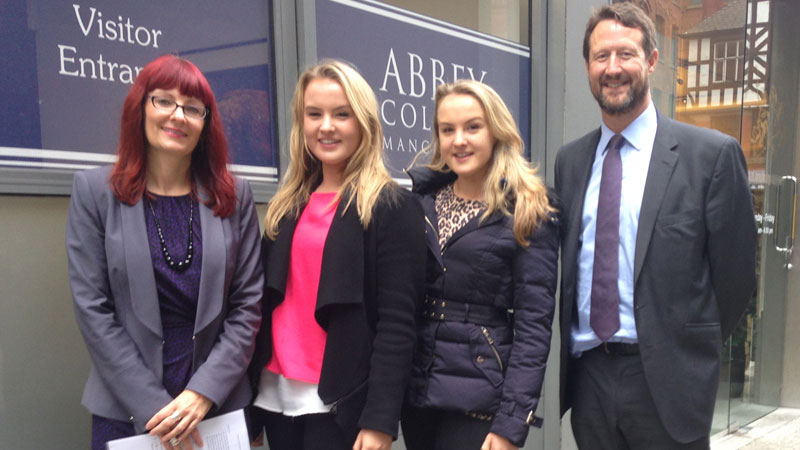 Guest of honour, Chief Executive Officer of the Alpha Plus Group, Julian Drinkall joined Liz Elam, Principal of Abbey College Manchester, college staff and students to officially open its new £100,000 landmark building investment in the form of a new ground floor extension.
The new ground floor extension has increased the overall floor space in the college by ten per cent. It houses a well-equipped ICT suite, including the latest hardware and software; a contemporary reception centre, along with an administrative office, meeting room, toilets and a visitor area.
This latest development follows on from a significant investment in 2012, when the then Lord Mayor of Manchester, Councillor Elaine Boyes, attended the college to officially open a new science laboratory, an apple mac suite housing the latest software to contribute to enhanced photography courses, a quiet learning and IT zone within the refurbished common room area, and a new staircase and foyer with a digital display.
Liz Elam, Principal of Abbey College Manchester, commented: "The opening ceremony was a wonderful celebration of such an important investment, marking the culmination of months of planning. This major building investment not only represents advancement in the standard of facilities that we are able to provide to our students and patrons of Abbey College Manchester, but also to the city as a whole."