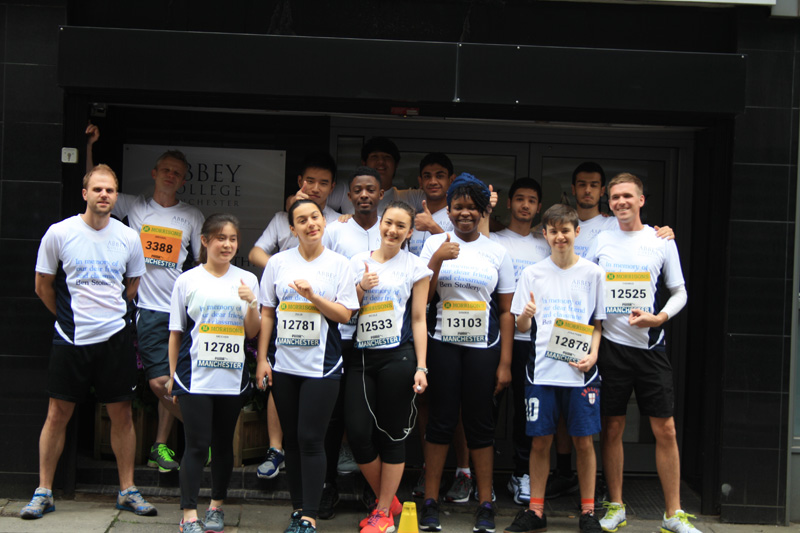 Students and staff at Abbey College Manchester dusted off their running shoes to join thousands of others when they took part in the Bupa Great Manchester Run to raise money for the Young Minds Charity
The team of 17 students and teachers their target of £2,000 when they completed the gruelling 10k race in memory of Ben Stollery, one of the college's A-Level students who died recently.
The proud runners trained hard for months so they could finish the race and reach their fundraising goal.
The money raised from the run will go to Young Minds, the UK's leading charity committed to improving the emotional wellbeing and mental health of children and young people.
Abbey College Manchester Principal, Liz Elam, accompanied the staff members and students in running the event. She said: "It was a delight to join the inspirational team to raise money for a fantastic cause. The Young Minds Charity does brilliant work to support young people who are struggling and it is close to our hearts."
"The Bupa Great Manchester Run is a great opportunity for the students and staff to experience working as a team, develop communication skills and confidence, raise money for charity which will be invaluable on a job or university application and it will give them a feeling of satisfaction that something special has been achieved for a good cause."