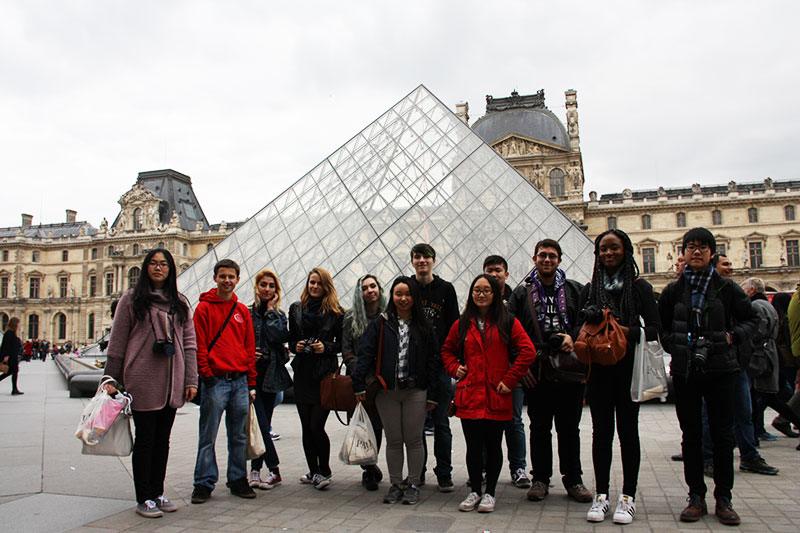 The Art and Photography department took a trip to Paris over the half term, to take in the sights and sounds of this exciting city.
On the first day we enjoyed the spectacular sight of Notre Dame Cathedral, before enjoying a delicious meal at Flunch, a popular cafeteria style restaurant in the centre of Paris. The following day we went to the Musee Rodin, to view the many beautiful sculptures made by this important artist. Students were able to see the evolution of such famous works as The Kiss and The Thinker, as practice pieces and photographs of the stages of the creation of the works were part of the exhibition. Sketches were made and photographs taken in order to preserve the memory of these pieces, to incorporate them into their portfolios, and to give them ideas for future work.
In the afternoon, we traveled by Metro to the Musee d'Orsay to take in the huge number of important artworks by artists such as Renoir, Degas and Monet. It is such a vast collection that all said that they would need another visit in the future to really appreciate all on offer.
Other visits during the trip included a walk around the Eiffel Tower, an afternoon at the Museum of Modern Art and of course a trip to see the Mona Lisa at the Louvre. The trip culminated in a delicious meal at the Hard Rock Café where we all celebrated an exhausting, busy, but ultimately wonderful visit to Paris.