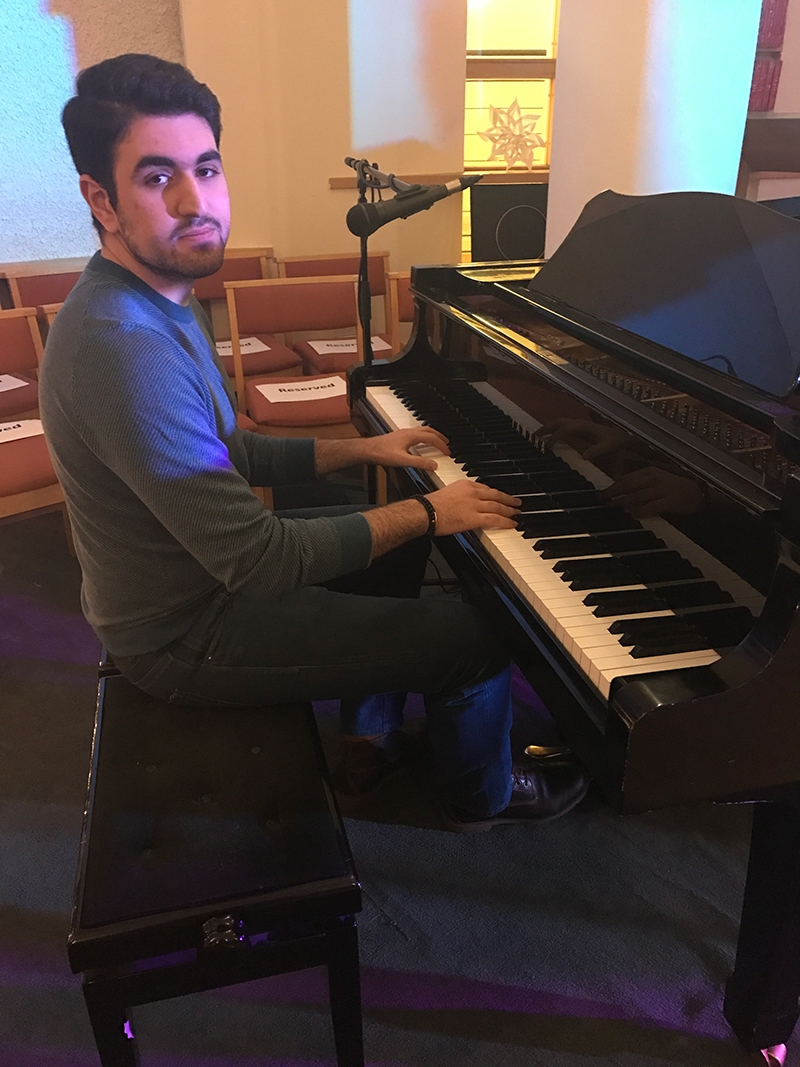 Artistic students at Abbey College Manchester demonstrated an exceptional array of talent at their annual charity concert.
The city centre based college held the show at the Unitarian Chapel on Cross Street in aid of local charity, Mustard Tree.
The charity is committed to transforming the lives of people in Greater Manchester who are trapped in poverty or homelessness, by enabling them to gain the skills and self-confidence they need to reach their full potential.
The event which allowed the students to showcase their musical talents raised £450. Entertainment was in abundance with singing, instrumental numbers, dancing and drama echoing throughout the chapel. The fantastic staff choral group the Abbey Singers also performed as did the Abbey College Band.
It was a night filled with laughter and fun which also helped to strengthen the college community.
Principal at the college Liz Elam also performed a musical medley with colleagues Joy Dye and Brendan Chesterton. She commented: "The Abbey Manchester Concert is always a wonderful evening. It is a great opportunity for the students to show one another and their parents their musical creativity and it is a fantastic way to raise money for a good cause."
A-level Mathematics, Further Mathematics and Physics student Tommy Lin played the guitar whilst telling a dramatic story of "Silent Night" alongside his host parent, Alan Freeman from Old Trafford.
The two joined forces to give the performance due to their close relationship which was formed when Alan took Tommy in to live with him whilst he studied in Manchester.
Tommy said: "I love playing the guitar with Alan, he is very supportive and so we wanted to perform together for everyone at Abbey College Manchester. It was a great event and it's an added bonus that we could raise money for such a great charity."