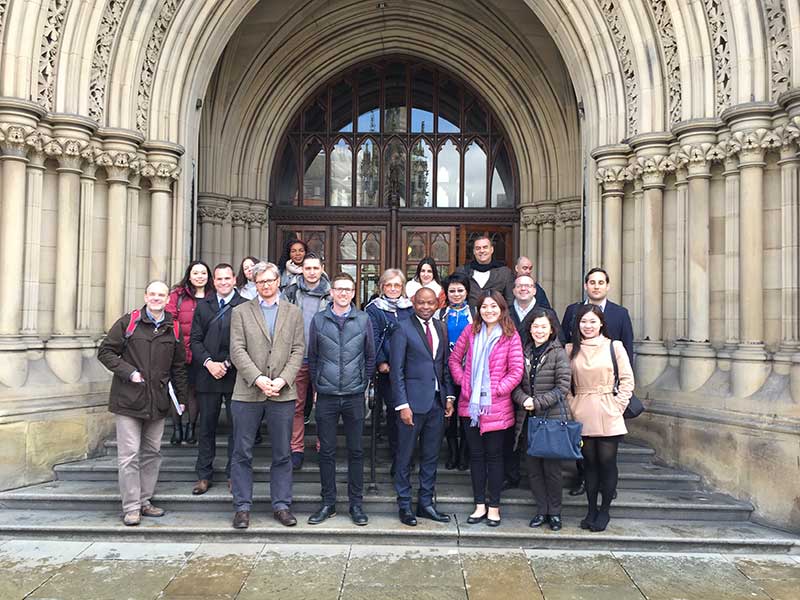 Abbey College Manchester hosted an international tour of Manchester on 25th April consolidating its international relationships and highlighting the city as a desirable location for future students.
Nine agents from Angola, Russia, Brazil, Nigeria, China, Taiwan, South Korea, Ukraine and Hong Kong were given a walking tour of the city; shown the stunning Riverside House boarding accommodation and had lunch at the iconic Manchester Town Hall.
Following this the agents met with some current Abbey College Manchester students who personally guided them around the college and told them all about their learning experiences.
The trip was rounded off with a visit to Manchester United FC for an exclusive stadium tour and a two-course meal at the Red Café.
The agents also experienced the great British weather with snow, sun, rain and wind during their trip.