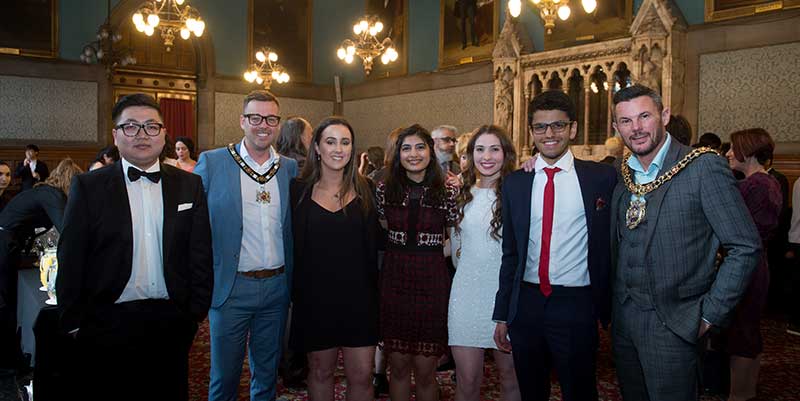 Students from Abbey College Manchester celebrated a year of exceptional achievements at the annual graduation and awards ceremony held at Manchester Town Hall recently.
Each of the bright students were presented with their graduation certificates by the Lord Mayor of the City of Manchester, Carl Austin-Behan. A number of special awards were also presented including; records of achievement, academic awards for excellence, enrichment awards and contribution to the college community. The Student of the Year from 2016, Eric Wang also returned to present this year's chosen individual with his award. The Student of the Year 2017 was Ronald Costa who received the prize for showing the greatest talent, ability and overall contribution to the college.
This year, Head of Lower Sixth, Rachel Lasham was also presented with a special award called the Jane Barraclough Award which is made in recognition of the reverend of the Unitarian Chapel on Cross Street who died a couple of years ago. Rachel was presented with the honour due to her dedication and passion when helping the students' progress throughout their school year.
The students and guests which included the Lord Mayor, parents, guardians and the Abbey College Manchester staff enjoyed an array of musical talents as pianists, vocalists and guitarists performed a variety of traditional songs from around the world, including Hungarian and Iranian folk songs.
Principal at Abbey College Manchester, Liz Elam welcomed the visitors and said: "It is fantastic to see so many parents and student supporters here. This is the last occasion where we can all come together as a college community and celebrate the class of 2017. It confirms our college motto of "Achieving Success Together".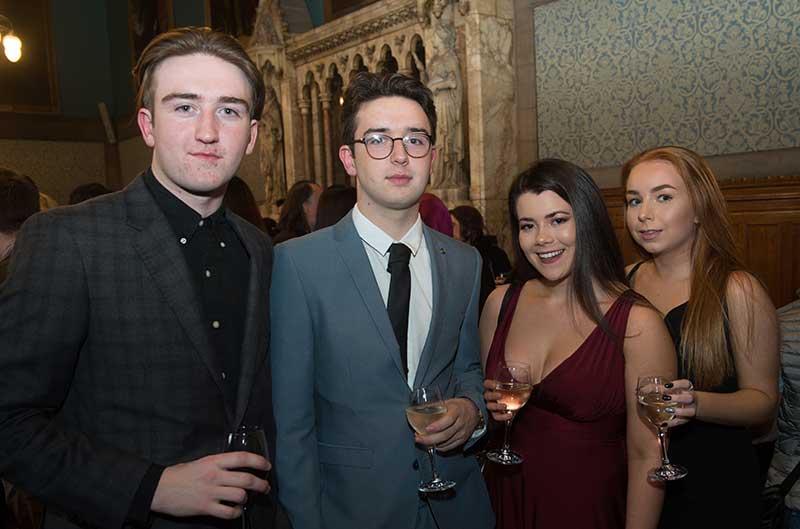 "Some students started their journey with us three years ago, while other have been with us just nine months, but they all received their Abbey College Manchester graduation certificate as a well done for their hard work.
"The students here have an impressive and diverse range of University offers and there will be many leaders, innovators and professionals amongst them."
The Lord Mayor also addressed the crowd. He said: "It is a pleasure to share this event with everyone at Abbey College Manchester which is a facility with a great history. It is a truly great college with a rich diversity of international and local students."
Following the receipt of the special awards and certificates, the Lord Mayor was presented with gifts from the college and the guests continued enjoying refreshments and music throughout the night.