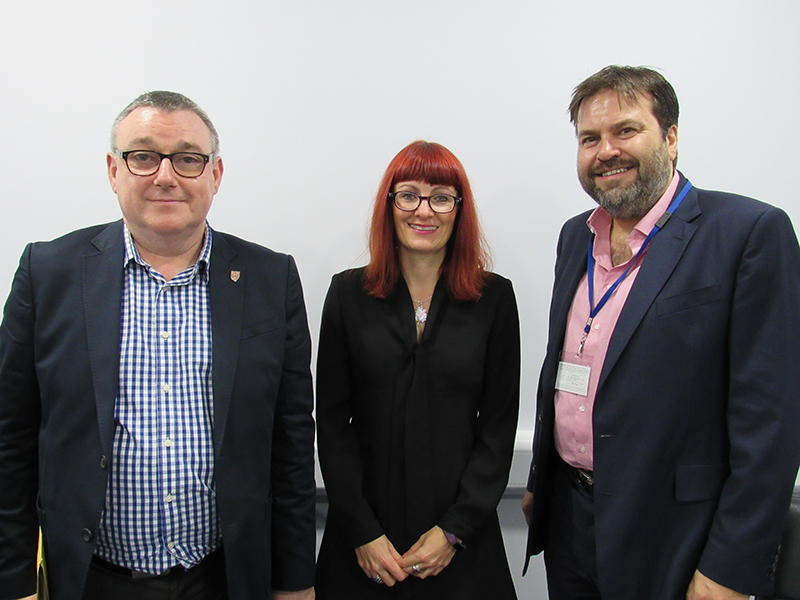 Students got the chance to put their questions to Jon Harris, Managing Director of the award winning Cavendish Press, which are based in the centre of Media Centre.
Jon spoke to his audience of A-Level and International Foundation Programme students, and focused on the top news stories, big features and photographs to national and international newspapers, celebrity and real life magazines, TV and radio stations that he has been involved with.
During the informal question and answer session Jon took a whole host of questions from students covering topics such as press freedom, big news stories, bizarre new stories, skills needed for business and PR, and competition in the industry.
It was an inspirational event for the students and was a great opportunity to get "up close and personal" with a person from a leading national press agency.