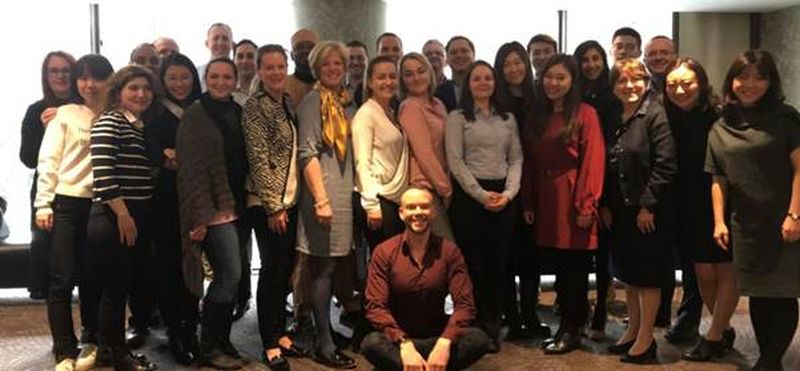 What makes the college such a wonderful experience for students is our welcoming and integrated college community with both local and international students. Having a large proportion of local students is vital as it is the primary reason why international students wish to come and study with us.
There are 22 nationalities represented within the college. International recruitment is helped by AbbeyDLD sales team who are based in-country. They develop relationships with schools and educational agents; attend education fairs and generally spread the word about the college. Every year the team comes together to discuss progress in their markets and to share their strategies for the coming academic year.
This year the three day conference was held in Manchester. One of the days was spent in the college and a range of activities were organised for them. These included a tour of the college; meeting students; presentations; quizzes and a six work station exercise each of which looked at a different part of what either the college or Manchester offers.