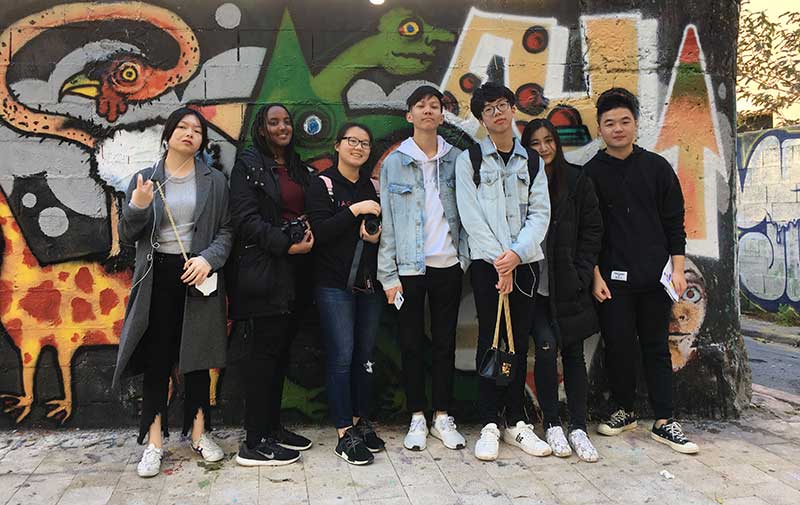 The annual Art and Photography trip this year took in the wonderful city of Valencia. We started with a guided walking tour of the old city and saw some of the important historical buildings such as the Silk Exchange, the beautifully restored trading centre and the Cathedral that houses the Holy Grail. The students were encouraged to try traditional food and drinks such as horchata, fartons and paella at the Central market, all in glorious Spanish sunshine.
On each day the students explored and photographed a different area – some extremely modern architecture at the city of Arts and Sciences as well as the historic Old Town with its walls filled with expressive street art. There was also a contrast between the historical works of Art on show at the Fine Arts Museum and the challenging contemporary works we saw at the Institute of Modern Art.
On the final day the students went to Oceanografic, a vast aquarium where sharks, dolphins, whales and jellyfish could be viewed. A final meal at the Hard Rock café was a tasty celebration of an enjoyable and varied trip.