Our new exciting Level 3 Combined Studies Programme is recognised by several universities and available over one or two years in a range of pathways as an alternative to the traditional A-Levels.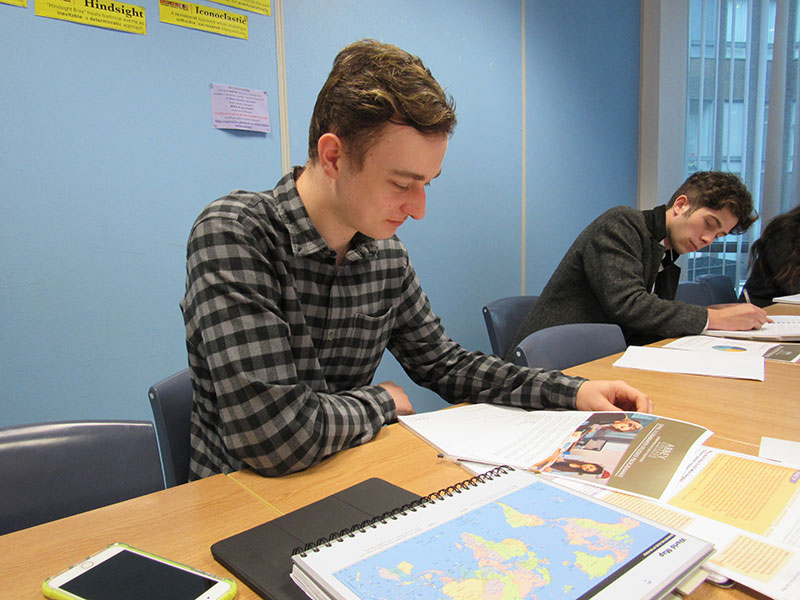 About the Programme
The Combined Studies Programme is a new pathway leading to a university degree or a degree with a foundation year at selected universities. It comprises two optional subject strands each worth 37.5% and a compulsory key skills unit worth 25%.
Alongside subject content, the breadth and structure of the course develops language, knowledge, ICT and learning skills which are the wrap around skills for degree success.
The programme is modular and examinations are taken in December, March and June with one re-sit opportunity in the June series. This allows students to build up their score and have a good idea of the level they are achieving as the course progresses.
The programme can be taken over one or two years. Two year students would be expected to have 5 GCSE passes. One year students would have studied a Year 12 or Year 13 Level 3 course prior to commencing the programme.
List of Pathways
Business & Economics
Business & Finance
Business & Humanities
Creative Arts & Business
Creative Arts & Humanities
Creative Arts
Engineering
Science
Universities accepting the Combined Studies Programme are below:
Aston University
Chester University
Keele University
Teesside University
Plymouth University
University of Dundee (Engineering degree courses only)
Academics from the three universities visit the college and run workshops in subject areas such as Business, Product Design, Engineering and Science.
Teesside University run a three day residential course in which students are able to use state of the art equipment and investigate real life scenarios and projects. This compulsory unit is assessed and students gain university credits towards the Combined Studies Programme.
Click here to download the Abbey College Manchester Combined Studies Programme brochure.