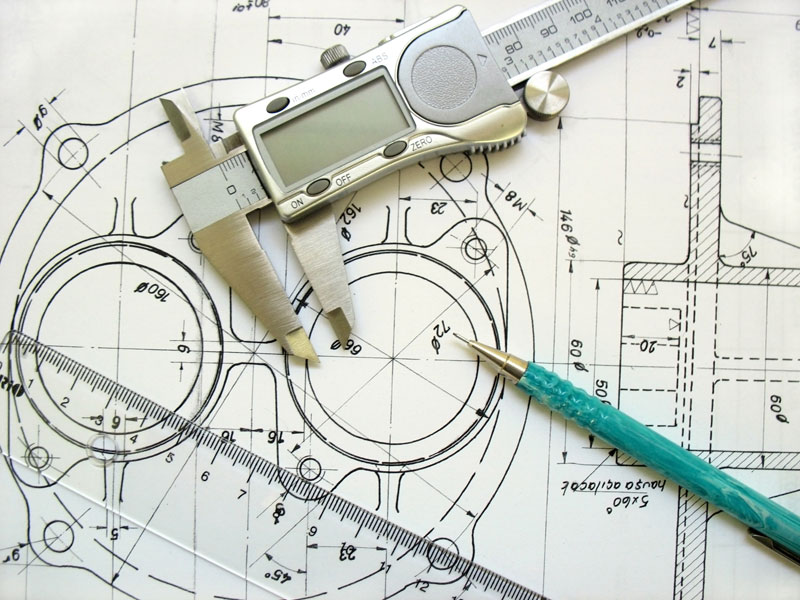 Before I go, what sort of A Levels will I need?
Like all Engineering degrees, you will probably need a solid foundation of Maths and Physics A Levels. Some universities require both, some only one. Both would be really attractive. Some universities like Further Maths A Level, while others prefer their students to have a rounder science knowledge with A Levels in either Biology or Chemistry. You would also do your cause no damage at all by having a more environmentally based A Level such as Geography or Geology.
I've noticed that some universities offer a MEng and some a BEng. What's the difference?
Good question. Like most other Engineering degrees, Civil Engineering can be studied as a three year Bachelor of Engineering (BEng) degree, or a four year Master of Engineering (MEng) degree. The difference is not as obvious as it looks at first.
A MEng is typically a four year course and it allows undergraduates to really specialise in a chosen area of engineering. It provides all the core engineering essentials, just like a BEng, but also a more focussed and in depth study of your chosen speciality. Some graduates claim that it is easier to become a Chartered Engineer with a MEng and that in fact many companies particularly favour those with a MEng qualification over those with a BEng.
A BEng degree course usually last three years – unless you take a placement year or go abroad to study as part of your degree. All the core engineering essentials will be covered in, and you will leave with the basic knowledge you need to become and engineer. A BEng is a perfect course for someone who wants an engineering degree, but does not necessarily want to become a Chartered Engineer. It is also taken by a great deal of international students as it usually meets the necessary requirements for them to become a professional engineer back home.
If you chose to do a BENg and midway through your studies you wish to upgrade to a MEng, most universities offer the chance to do so providing you meet a certain level of academic achievement during your first two years.
Where should I go and study?
As far as The Complete University Guide 2014 is concerned, the best universities in the UK to study Civil Engineering at are:
The University of Cambridge – Department of Engineering – A four year MEng course.
A typical offer from Cambridge will be somewhere in the region of A*AA to A*AAA or A*AAB at A Level. You will need both Maths and Physics A Level, and other subjects with a mechanics or mathematical basis are looked on favourably – Further Maths for example.
The University of Bath – Department of Architecture and Civil Engineering – A four year MEng course.
Expect an offer of A*AA at A Level from Bath. You must have at least an A in Maths. Physics and Further Maths are looked upon favourably but not necessarily mandatory. It's not unheard of for Bath to offer you slightly lower than A*AA, and if you are taking four A Levels, expect an offer of AAAA. You can take a five year MEng course with one year spent on a work placement.
Imperial College London – Department of Civil and Environmental Engineering – A four year MEng course.
Imperial College will ask you for an A* in Maths, another A* and another A in you A Level subjects, one of which has to be Physics. Again, Further Maths is desirable but not mandatory. There is the option to study abroad during one year of your degree.
University of Bristol – Department of Civil Engineering – A four year MEng course or a three year BEng course.
A typical offer from Bristol is A*AA at A Level. Physics and Maths are compulsory and you will need an A* grade in at least one of them. They offer the ability to study the final year of your MEng abroad.
University of Southampton – Engineering and the Environment – A four year MEng course, or a three year BEng course.
Expect an offer of A*AA at A Level. You must have Maths and at least one science subject, preferably Physics, but Biology, Chemistry, Geography, Geology or Environmental Sciences will be accepted. Sometimes Southampton will reduce their offer to AAA if you wow them at your interview.
Once I'm there, what sort of things can I expect?
In a nutshell: hard work, and plenty of it. Engineers have one of the most demanding timetablesat university. Expect to work from 9 to 5 everyday at the university. There will be lectures, tutorials and site visits. In your own time you will be expected to read around the subject and probably do quite a lot of project work. If you are working a placement year you will be introduced to the hard working life of a Chartered Engineer, where your company will no doubt expect you to go above and beyond the call of duty.
Civil Engineering is the planning, construction and maintenance of manmade and natural infrastructure projects. This can range from power stations, football stadiums and national transport systems to bridges, dams, road and waterways. One of the oldest of all the engineering disciplines, Civil Engineering's core values are firmly based in Maths and Science. You will spend a lot of your time using mathematical, mechanical and statistical models to work out how various structures will behave under various conditions.
Civil Engineering offers students one of the broadest ranges of study at university. You could study modules in anything from Structural Analysis and Stability to Soil Mechanics, Construction Design and Materials to Thermofluids, Hydraulics to Materials Science, Geotechnical Engineering to Engineering Hydrology, and anything in between.
Like all engineering degrees, you will most likely spend the first couple of years studying the core principals of engineering with other engineering undergraduates. Then in your third you will all splinter off into your chosen specialities. As far as Civil Engineering is concerned that could be Environmental Engineering, Structural Engineering, Coastal Engineering or Earthquake Engineering.
What skills will I develop?
Upon graduation you skill set will be the envy of your peers. Naturally you will be incredibly skilled in your chosen speciality, but you will also possess unrivalled mathematical, scientific and technical knowledge. You will be more than capable to design and construct your own ideas, taking into account any outside factors that may occur, like ethical or social problems.
Common to all engineering is the absolute necessity to work as part of a team. Civil Engineering is rarely a solo venture. Early on in your degree you will start working in teams of different sizes and you will experience a variety of different roles during these sessions. Once graduated you will be equally confident, not only of being a key part of a team, but of actually leading one through the various stages of a project.
As most Civil Engineering undergraduates go on a variety of work placements and take part in actual engineering projects, will also most likely have first- hand experience of working in the real world. This is vital experience and will also do your confidence the world of good.
What sort of job can I get at the end of my degree?
Civil Engineers are in great demand. Due to the ever increasing amount of engineering projects on the go at any one time, it is common for graduates to be snapped up on leaving university. Especially if you are good at what you do. Work is plentiful and well paid. You could go and work for any number of contract engineering firms or construction companies. Or you might find yourself working in central or local government. There is a great demand for UK Civil Engineering talent abroad. While you will no doubt start of at the very bottom, the rise to the top can be swift and very rewarding.
Good luck!