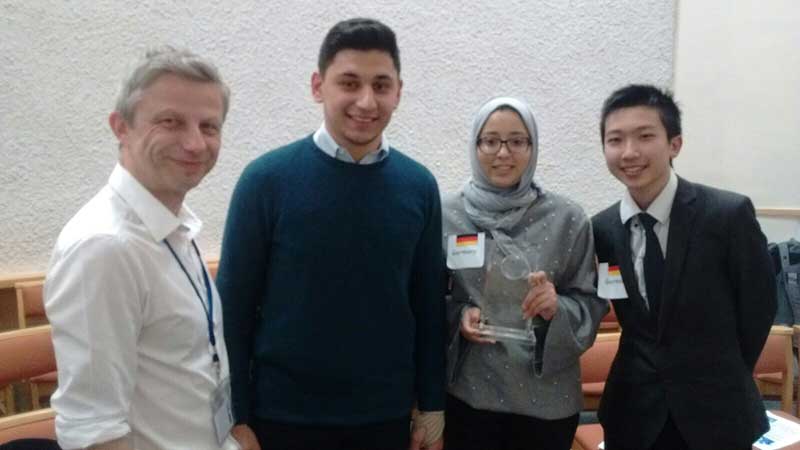 After a year's break, Abbey College Manchester again hosted, and won the student debate run by the Manchester branch of Geographical Association (GA). The event used the Model United Nations format, featuring the Cross Street Chapel as the General Assembly of the UN.
This year, the topic was "Sustainable Energy for All".
This is also the name of a United Nations initiative whose job is to improve the quality of life for the 1 billion people who have no access to electricity. This must be done without exacerbating climate change. No mean feat! Setting up a global framework for achieving these ambitious goals was the objective of the debate. Students from Abbey College, Xavarian, Sale Grammar and King's School Macclesfield fielded delegations from around the world including China and Nigeria, with Abbey College roleplaying Germany. The topic was researched by the students for several weeks before the and debated with great enthusiasm by the teams.
As ever, the judges had a difficult task making their decision. Our Abbey team: CK Ma; Hooda Taguri; Ali Al-Saffar shone with their meticulously researched preparation, strength of argument and public speaking ability. They were supported by Will McConchie, Aria Beheshtaein and Mekhdi Aliev in the lead up to the event. The team was led by Mike Johnson, Head of Geography. The winners are proud holders of the GA debating forum trophy for the next 12 months and £15 each in Amazon vouchers.