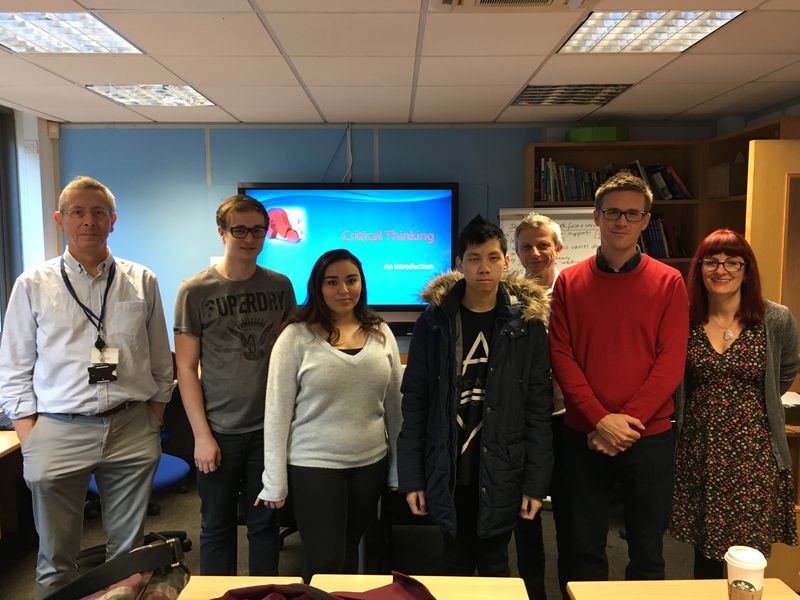 Abbey College Manchester and Teesside University have been working together on a new University Skills Module for sixth form students.
The unique pilot project involved 13 students from both Year 12 and 13. Steve Wilks, Senior Lecturer in Safety, Disaster and Risk Management from Teesside University has visited the college twice to teach students about report writing, referencing and avoiding plagiarism. The students researched their chosen topic which is about designing, building, financing and marketing a wind turbine to be built at a local farm near Middlesbrough.
The students were divided into teams for the recent residential event at the university. The team comprising students studying mathematics and science related subjects worked in the laboratories building the turbine and testing its efficiency. The other team with students studying business related subjects worked with the university's business school to make sure the product is viable in the market place.
The teams came together to write a report and present their findings. The aim of the project was to be allow students to bridge the gap between sixth form study and university and giving the students the real life experience of working in 'industry'. It has also helped the students develop their skills in communication, public speaking, teamwork and research.
The project has been a great success and the college looks forward to working with Teesside again during the next academic year on the next University Skills Module.