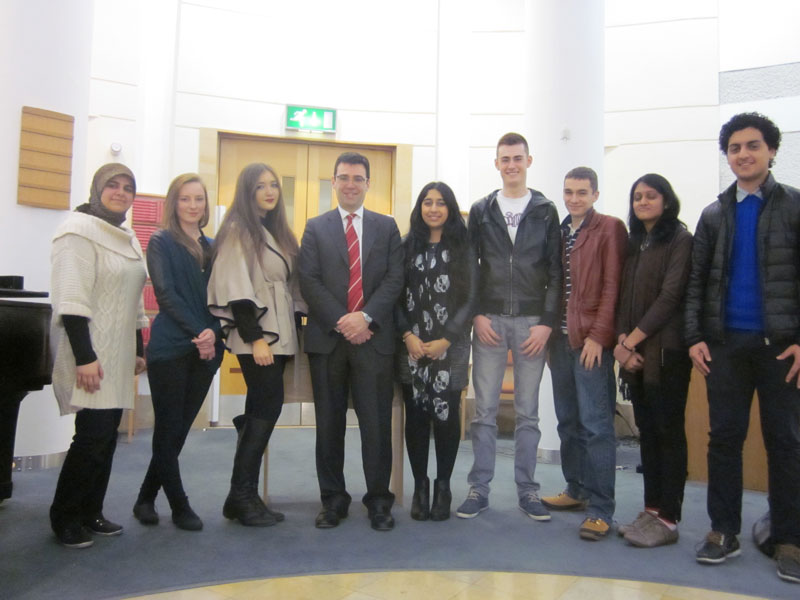 Abbey College Manchester students got the chance to put their questions to Andy Burnham MP during the Shadow Health Secretary's recent 'inspiring' visit to the college.
Mr Burnham spoke to an audience of 50 of the students, focusing on current and future health challenges facing society and the rewards for working in the health sector, before inviting the eager group to put him on the spot.
The former Health Secretary and Culture, Media and Sport Secretary's visit was designed to inspire the college's future medical professionals, interested in studying science/ health related degree courses at university and also those keen to apply for business, economics and sociology degrees.
The Labour politician also talked about the challenges in delivering health services to an ever-growing population as well as his own passion for health and his desire to become an MP.
During the informal Q&A session Mr Burnham took questions from students on the future of the NHS, the HS2 rail network, the UK benefits system and university tuition fees.
He told students: "I can say to those of you aspiring to work in the health sector that there is no better calling.
"Whether you work in a professional business role or become a surgeon, a doctor or a nurse, you will make a difference to so many different people's lives.
"My advice to you is to aim as high you can. Doors will open for people who push themselves to achieve.
"I can see that you all belong to an excellent institution in Abbey College Manchester and you certainly well-placed to succeed in your aspirations."