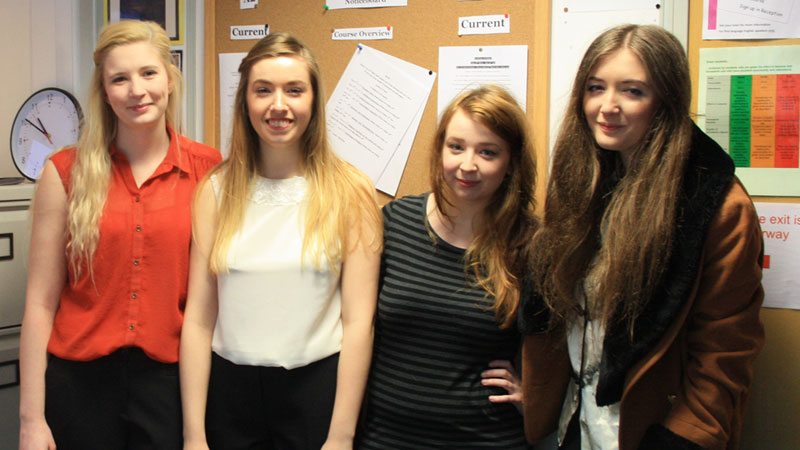 Students taking A-Level Religious Studies at the college were inspired by two visits from Manchester Metropolitan University during March and April. The final year Philosophy students were Ashley Lord, Grace Culham and Phoebe Hale and they were accompanied by their tutor, Dr Keith Crome.
They delivered seminars on Free Will and Determinism to the AS Level and A2 Level Religious Studies classes. They used the famous Clarence Darrow court case and John Locke's analogy of the locked room to illustrate the intellectual problems this topic presents.
The university students also spoke to the college's students about career possibilities as all three who came were holding job offers for graduate positions in a variety of occupations.
The college really enjoyed welcoming the students and their tutor from the university, and hopefully this will be one of many such visits in the future to help promote links between the establishments.