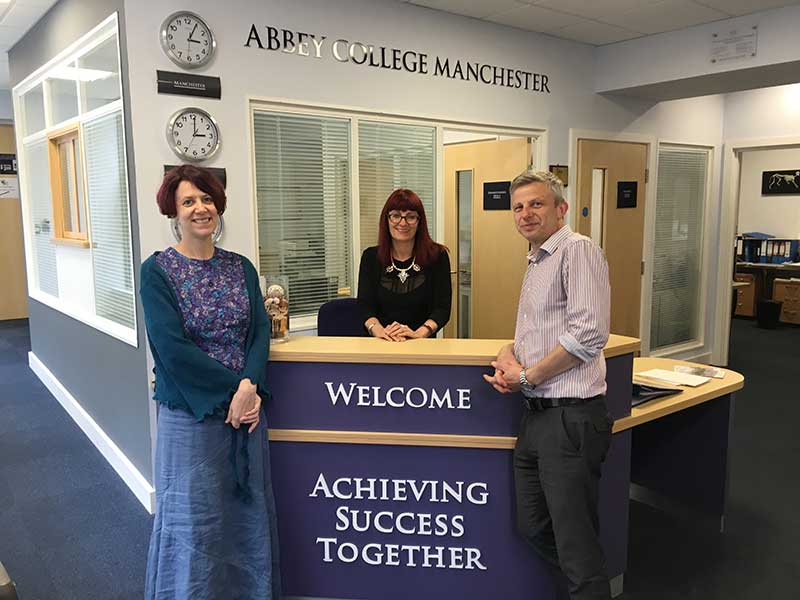 The transition from GCSE to A level is a difficult one, which is why the college runs its Success in the Sixth Form programme. The difference in time is only 6 weeks (i.e. the summer holiday), but in terms of skills required to be successful, the difference is huge. Students are often not ready for the more adult world of independence and responsibility. Bridging that gap and finding creative, innovative ways in which to develop positive learning behaviours and enhance study skills and personal development is the objective of the programme.
Developed by Head of Sixth Form, Rachel Lasham, and the Assistant Head of Sixth Form, Mike Johnson, the programme has been recognised by the Alpha Plus Group and given a prestigious Innovation Award at a glittering event in London.
The key features of the Success in the Sixth Form programme are outlined below:
The students learn how bad habits form and how to break the bad habit cycle by applying the concept of marginal gains (taking small steps towards improvement), following the example of the Olympics Cycling Coach, Dave Brailsford.
Helping the students set and review targets at regular intervals increases confidence and motivation. Learning ways of overcoming fears helps them move closer to long-term goals and follow their dreams for the future.
Understanding the emotional responses which occur after a shock or disappointment builds resilience in the learners and a growth mind-set is developed through positive thinking and commitment.
The importance of sustaining effort is learnt, following the example of famous people who faced failure and disappointment before becoming successful.
The tip of the iceberg concept is used to demonstrate the work which goes on beneath the surface to achieve success.
By means of a support framework the students develop transferable skills, which prepare them for future study and the world of work, as well as an understanding of the importance of teamwork and positive relationships.
The programme brings aspects of the pastoral and academic curriculum together and supports the tutorial programme. By giving the learners the tools to develop routine, responsibility, rigour and resilience, the programme delivery develops positive learning behaviours and creates a support framework for personal and academic development.