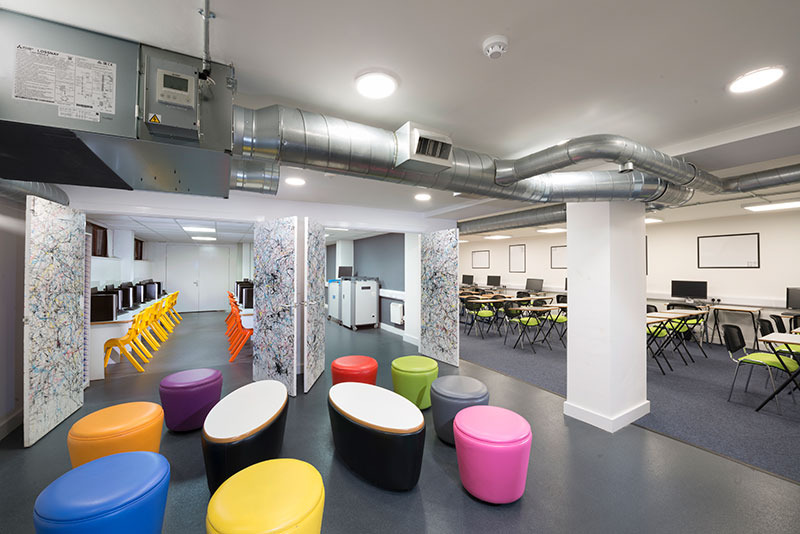 Work has now finished on the Abbey College Manchester exciting £250,000 first floor, ground floor and basement expansion that almost doubles the current capacity on these floors. Extra office and administration space on the ground floor has been created as well as a new well-equipped study centre; an office for the Heads of Year and new toilet facilities for our students in the basement. A new science laboratory has also been built on the first floor.
The Mayor of Greater Manchester, Andy Burnham, is due to officially open the new facilities on Wednesday 22nd November.
The exciting new phase of the college's development cements its investment and position within the vibrant and dynamic local community, whilst also demonstrating its commitment to being a significant employer in the city.
We are also delighted to be welcoming Mr Burnham back to the college again to officially declare the new facilities open. He first visited several years ago to conduct a question and answer session with the students, which was a wonderful experience for them.
Many of our students from the college aspire to study in Manchester after finishing their A-Levels or International Foundation Programmes, which is important for the local economy. We have also launched a new programme for our home students, which is an alternative to A-levels. At the college, we have a strong belief in ensuring students study the right programme to build their skills and confidence, and consider appropriate facilities to do this as being paramount.