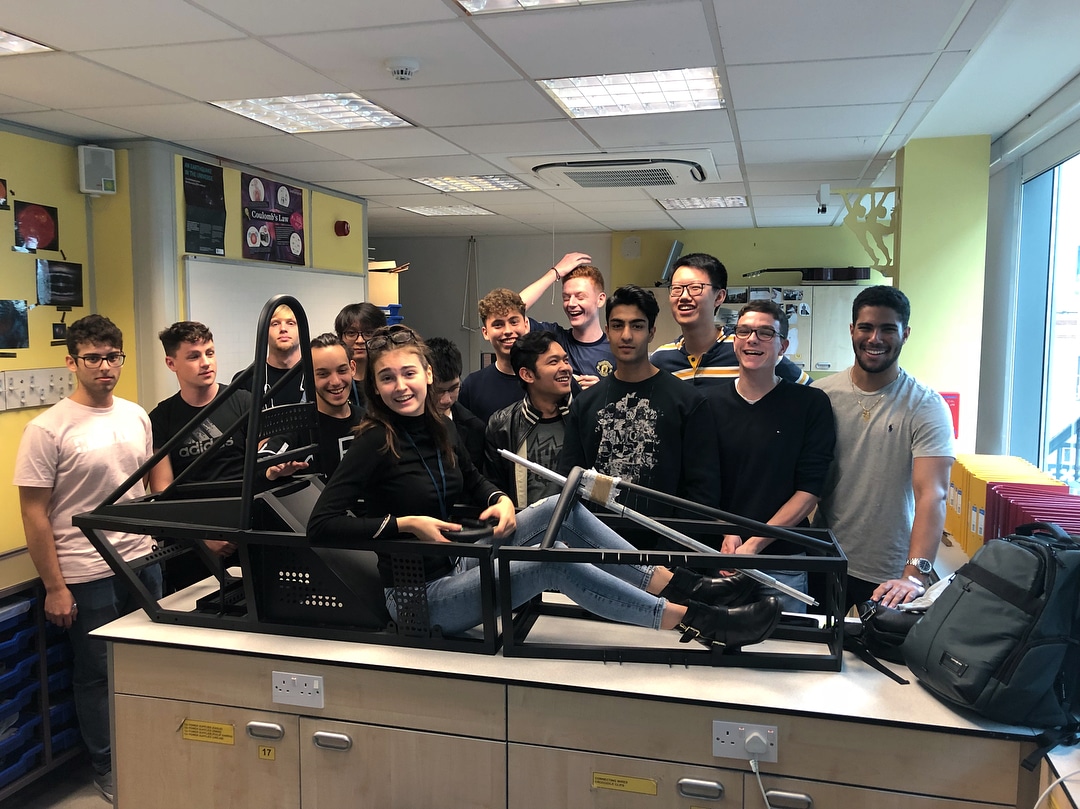 Some Abbey College Manchester students are participating in the UK Greenpower Challenge, which tasks them to design, build and then race an electric car. It is a national initiative and competition run by the Greenpower Education Trust, a UK based charity.
Although there are many teams taking part, there are only very few as far as we are aware taking part from the Greater Manchester region.
The college has purchased a Kit Car from Greenpower, which is currently being built by some of the college's science and engineering students. This hopefully will be completed by January 2019. Collaboration between different college departments is taking place with Art & Design students tasked with designing the livery and branding of the car while Business and Economics students are involved with trying to raising sponsorship and marketing the idea.
Once the car is built the aim is to participate in a series of test days from January 2019 onwards, as well as competing in up to ten IET Formula 24+ regional championship rounds at well-known UK motor circuit venues, as a precursor to the International Final held at Rockingham Motor Speedway. At the high profile race events the entrants will put the car to the test in 60-minute endurance races where the team which goes the furthest distance within the time limit wins.
It has created a huge level of excitement among the students as it is an amazing opportunity for them to extend their learning as part of a highly fascinating, real life project