So, your A-Level results are in – but you didn't get the grades you'd hoped for.
Deciding what to do next can feel a little overwhelming. Do you go through Clearing and choose a different course? Or should you stay on at school or college and retake your A-Levels?
The first thing to do is remember not to panic! Not getting the results you wanted doesn't mean you are out of options.
At Abbey College Manchester we are specialists in helping students improve their A-Level grades. Not only that, but our expert tutors help rebuild your confidence, ready for the new challenge of university.
Read on for our complete guide to A-Level retakes, and how they can help you get back on track.
Can I retake my A-Levels? 
In short, yes you can! Plenty of students retake their A-Levels and there's no shame in trying to improve your grades and be the best you can be.
The One-Year Intensive Retake A-Levels programme at Abbey College Manchester is specially designed to help students improve their A-Level grades.
Each year, our expert tutors help dozens of students resit their A-Levels and go on to achieve success. So don't worry, you're not on your own.
Should I retake my A-Levels? 
When you have big dreams for your future, settling for your second, third or fourth choice university can be a huge let-down.
The first thing to do is think about why you might not have done as well as you'd hoped in your exams. If you had studied hard and feel you could make an improvement, then resitting you're A-Levels could pay off.
You might have your heart set on a particular career, such as Law, Medicine, or Engineering and to access these professions, you'll need a specific degree.
What's more, the most prestigious universities are extremely competitive to get into unless you have top grades.
So, by retaking your A-Levels and improving your grades, you could get into a better university and fulfil your dream.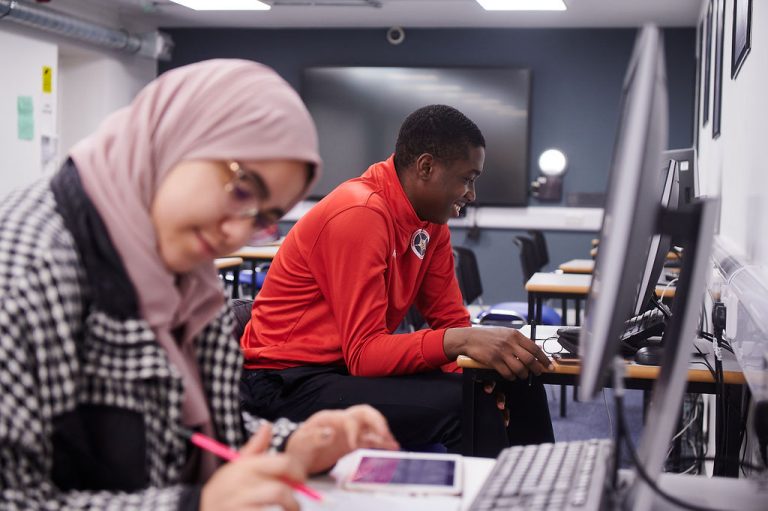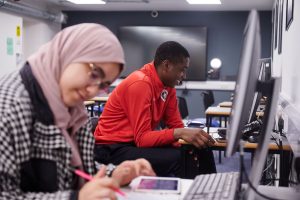 Do universities accept A-Level retakes? 
Yes – many students successfully enter higher education after retaking their A-Levels.
Universities, even the top Russell Group institutions, shouldn't penalise you for resitting. Some universities will be happy to keep your offer open for the following year. What's more, they are happy to take students of all ages, so don't feel you have to go at the age of 18.
When resitting your A-Levels, your school, college or Sixth Form should provide support with a new UCAS application. You can explain your reasons for resitting in your personal statement.
At Abbey College Manchester, we provide full UCAS application support to students as a part of the course. Students who choose to do our One-Year Intensive Retake A-Levels programme can either apply using Abbey College Manchester or via their former school or college if they prefer.
Should I retake A-Levels or go through Clearing? 
Although you may feel you want to go to university straight away, try not to just pick any random course through Clearing. You could waste your time and money – especially if you end up dropping out during the course. It's much better to resit your A-Levels, take your time and reapply to a course that you want to do at a higher-ranking institution.
It's worth noting that not all universities take part in Clearing, including Oxbridge institutions (the University of Oxford and the University of Cambridge) and some of the most competitive Russell Group universities.
Although you may find a Clearing option that suits you, always talk to your school or college careers advisor about the advantages and disadvantages of any Clearing offers you receive. Check out the UCAS Clearing page for more information.
Where can I retake my A-Levels? 
You can do A-Level resits at your school or sixth form, or even study online. But if you don't want to go back to school and you're ready for a new, more adult environment, you could consider a specialist independent college such as Abbey College Manchester.
Located in the heart of Manchester city centre, and with students aged 15–19 years old from Manchester and around the world, we are a truly global college. The setting is more adult and informal (there's no uniform and you can call teachers by their first name), but that doesn't mean that our academic expectations are any less.
Retaking your A-Level subjects in small classes – on average with around 9 students – is great preparation for university. What's more, you'll meet other students who are on the same journey.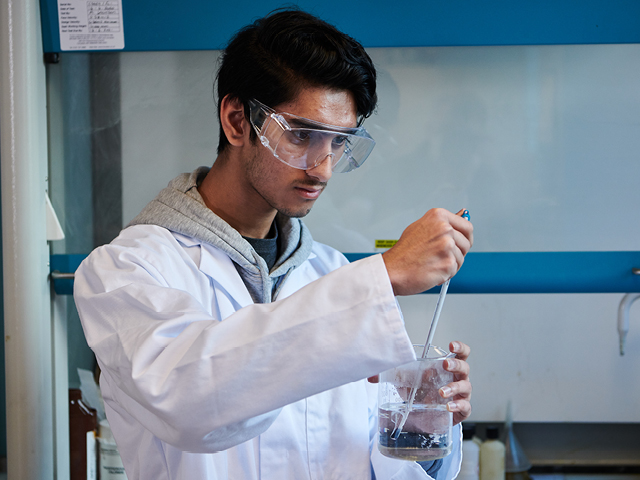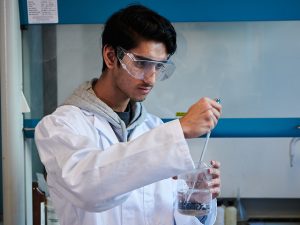 What subjects can I do A-Level retakes?
At Abbey College Manchester, A-Level resits are available in the following subjects:
Biology, Chemistry, Physics and Maths
Business and Economics
Art and Photography
Religious Studies
English Language, Psychology and French are available if there is sufficient demand.
Most students retake one or two subjects. You can retake up to three subjects, but this will depend on the grades you have already achieved and the progress you could be expected to make based on these grades.
Can I take a new A-Level subject in a year?
Yes, you can take a brand-new A-Level subject in one year, dependent on the rest of your programme. This is something that we would discuss further with you on an individual basis.
When can I retake my A-Levels?
A-Level resit exams will be held in the summer, usually on a date in May or June, at the same time as everyone else. Unfortunately, January resits are no longer available.
This approach aims to make sure that students have enough time to study and prepare for the exam, especially if you're working alongside your studies.
Will I improve my A-Level grades?
Yes, at Abbey College Manchester we have an excellent overall academic record. Our high-quality teaching by A-Level subject specialists, flexible approach to learning and strong personal support helps students typically improve their A-Level results by at least one grade.
For example, students retaking A-Level Maths who originally achieved a C grade achieve at least a B grade. Some students even improve by two grades. If you do the work, and with our support, your A-Levels grades will improve.
See our Before – After Grade Breakdown on our website.
Want to learn more?
We are delighted that you are interested in Abbey College Manchester.
Get in touch today and let us help you get your A Level studies back on track.