Abbey College Manchester is celebrating the exceptional achievements of two talented students, who secured first-place awards in the prestigious Independent Schools Association (ISA) North Regional Art Competition.
The creative students from the college's Art and Design department worked hard to prepare their masterpieces for the anticipated challenge, working with a variety of different mediums. Emily P and Saba S were awarded notable accolades in their respective categories, securing them both a place in the highly-anticipated national final.
Year 13 student Emily P triumphed in the Fashion and Accessories category, displaying unparalleled creativity and craftsmanship. Emily drew inspiration from the late Vivienne Westwood and her commitment to challenging traditional fashion norms, with Emily's design embodying the evolving definition of gender in today's society.
Emily shared an insight to her work and said: "We are all unique and fashion should enable the wearer to express this and not be defined by tradition, or the expectations of others. I was inspired by the late Vivienne Westwood. She often referred to fashion history to create her designs. I have researched traditional textile techniques such as patchwork and rug making which are evident in the details at the back of the top and the sleeves. Westwood was also a pioneer of challenging fashion stereotypes and the traditional silhouette of the figure."
This film shows her journey to creating the piece.
Saba S, a gifted artist from Year 11, captured the attention of the judges in the Drawing category with her thought-provoking self-portrait. She explained: "I wanted to make a self-portrait but I wasn't sure how to make a start. When I look at my face in the mirror, I see some parts I like and some parts that make me feel insecure, so an idea came to my mind. I was inspired by the work of Chuck Close which shows the face broken down into coloured squares. When you see a person you see their appearance, but when you come closer to a person you can see their insecurities, and how they feel about themselves. I wanted to make a work that you could experience from far away to see the whole person, and close up to see the small things that make them. The combination of all these small parts makes the bigger picture something beautiful to see."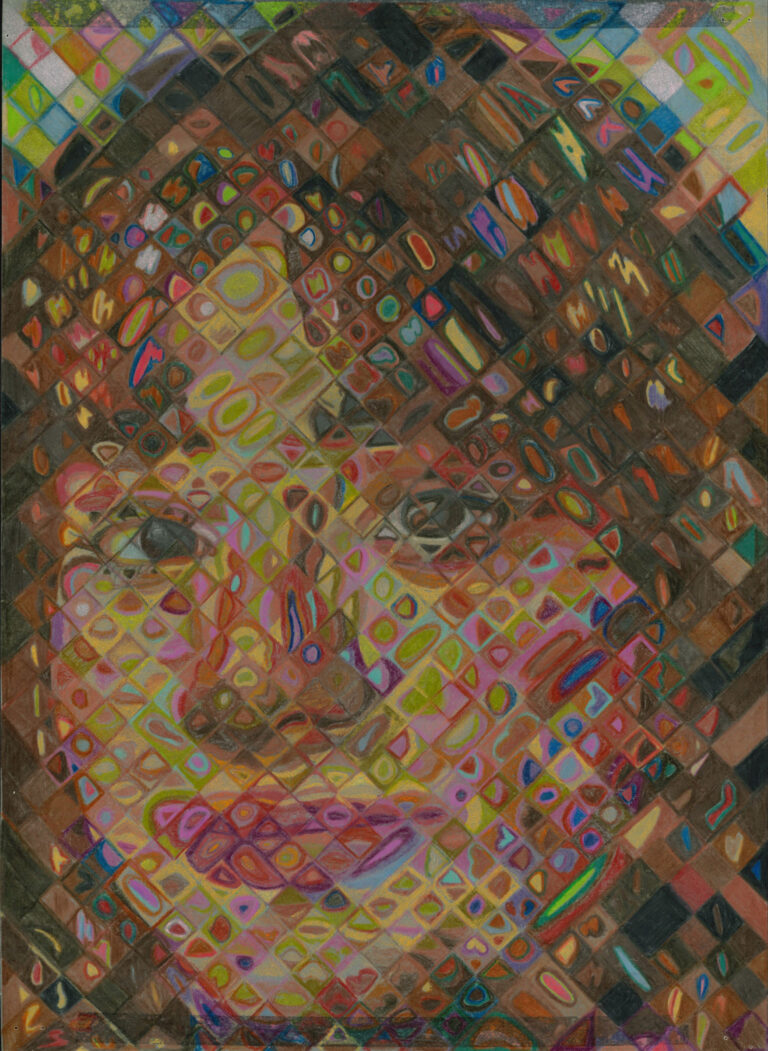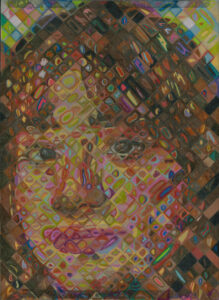 Following the success Chris Randell, Principal,  commented, "We are immensely proud of Emily and Saba for their outstanding achievements in the ISA North Regional Art competition; their commitment, creativity and artistic abilities are truly commendable. I would also like to express my gratitude to our dedicated staff members who have nurtured their talents and encouraged our students to participate in this well-regarded challenge, putting their learning into practice beyond the classroom."