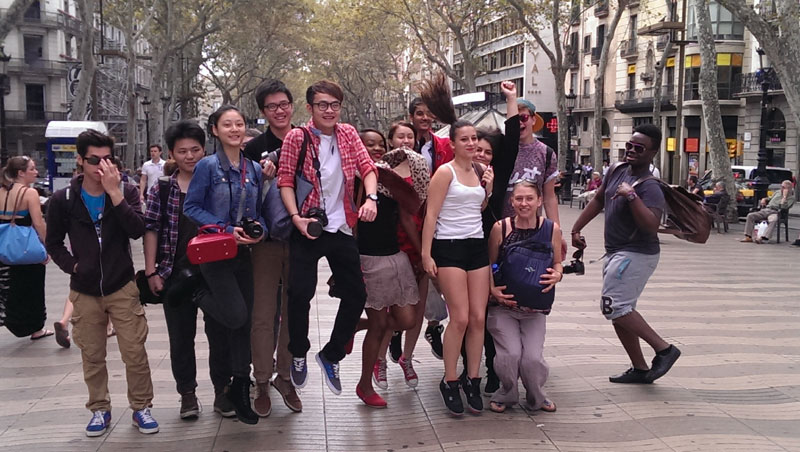 A group of Abbey College Manchester Art and Photography students took a three day trip to Barcelona over half term. They were from Year 11, Lower Sixth and Upper Sixth. Meeting at Manchester airport very early in the morning was the first challenge, but all the students (and staff) made it in time! Having arrived and dropped luggage off in the hostel they went to the Picasso Museum where the students sketched and photographed the works on show, looking for inspiration for their projects.
On the first full day the group visited Las Ramblas and La Boqueria food market, walked along Passeg de Gracia and viewed the Casa Batlo and Casa Mila. A tour of the famous La Sagrada Familia was also undertaken. In the evening the group experienced the magic fountain and lights show of Montjuic.
The second day saw the students visit the Joan Miro Foundation and then go to the Museu Nacional d'Art de Catalunya. It is always good to see work that has only ever been seen in books or on the internet, actually in a gallery. There was so much to see, sometimes too much! In the evening the harbour was visited.
On the final day time was spent photographing and sketching some of the architecture by the beach front including Frank Gehry's Peix Fish sculpture.
All the students enjoyed spending lots of time together. Soles of shoes were worn out with the many miles of walking and all were inspired and excited by this beautiful, amazing city, as well as being impeccably behaved.
Check out the images by clicking here