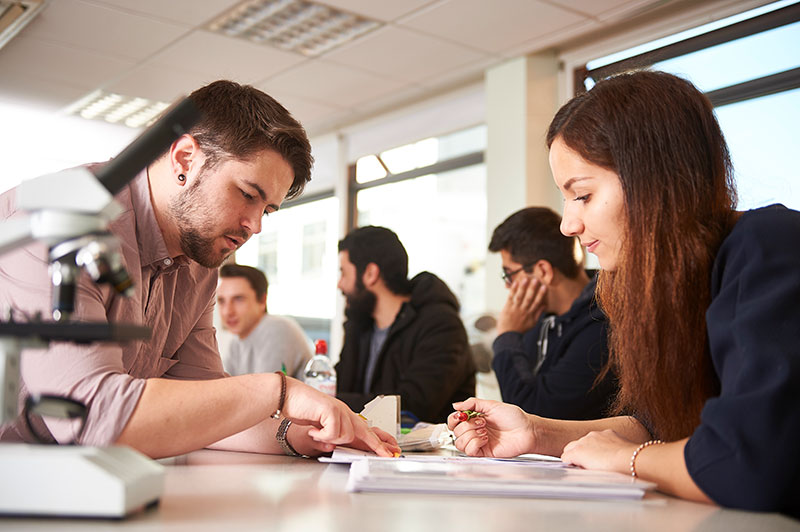 A-Level Results Day, Thursday 17th August, is almost upon us. Don't panic! Abbey College Manchester's handy Guide to A-Level Results Day is here to help you get through it in one piece.
What you will need:
• Your mobile phone. Fully charged. You will of course want to call your family when you've received your results. You might need to call a university or UCAS as well. Bringing your charger is not the worst idea either.
• A notepad and pen. It's a little bit old school, but you might need to jot down some names and contact details.
• Your UCAS Track Log In details.
• Your UCAS letter. The one with your UCAS number on it and your conditional offer grades.
• The contact details for your firm and insurance offer universities. Make sure you have their telephone numbers and email addresses.
• If you think you might have to go through Clearing, buy a copy of the Daily Telegraph on your way in. Every year they publish a full list of available Clearing spaces. If you don't think you will have time for that, you could download their Clearing Apps on i-phone and Android.
What happens when…
Your grades are great and meet your firm offer
Congratulations! All that hard work and sacrifice have paid off. Call your friends and family and share your good news with them. You shouldn't have to do anything else. Your status on UCAS Track should be automatically updated. Don't panic if it is not, but check it throughout the day. If nothing has happened by Friday morning, contact your university. But all you need to do now is go home and wait for you AS12 correspondence.
Your grades are much better than you expected
Amazing! Once you've settled down a bit you have an important decision to make. You could do one of two things. Firstly, you could just go ahead and accept your place on your first choice university. OR, if you wanted to, you could apply to do your course at a better university. This is called Adjustment. You log in to UCAS Track for Adjustment and once you've done that you have 5 days to find yourself a place at a different university.
Be aware that Adjustment is completely up to you to sort out. Your school or university will not help you do this. You contact the universities directly and negotiate a place with them entirely under your own steam. Don't worry about your place at your original first place university, that will be held for you until you notify them that you no longer want it.
For more on Adjustment, read this excellent article on the UCAS website.
Your grades are not quite good as expected and you narrowly miss your firm offer
Firstly, don't panic, it's not all over. If you very narrowly missed your firm offer there is a good chance your first choice university will accept you. Log in to UCAS Track and check your status. If it says "unconditional" then you made it. If it says "conditional" or there is no status change, give them a call straight away, give them your details and see if they will offer you a place anyway. You might be required to sell yourself a little bit, so be calm and polite and show them how lucky they would be to have you.
Your grades are not good enough for your firm offer but meet your insurance offer
Well done! You will be going to university. Check your status in UCAS Track as you would if you made your firm offer, and if it says "unconditional" you are in. Don't panic if it hasn't updated immediately, check back every now and again and if it hasn't updated by Friday morning, give them a call. All you have to do now is go home wait for your AS12 to arrive.
Your grades are not good enough to meet your insurance offer
If this happens, it is important not to freak out and panic, you still have several avenues open to you. Check UCAS Track, your insurance university may have accepted you anyway. You can give them a call and find out. If they choose not to offer you a place, it's time to think about going in to Clearing.
Clearing
We've mentioned Clearing a couple of times, but what is it? Clearing is when you can apply to universities who still have some open spaces on some of their courses. You are free to approach any university that still has some spaces and request they take you. You can find out which universities still have spaces in the Daily Telegraph on A-Level Results Day, or by downloading their app on either i-phone of Android.
It is important that you yourself do all the calling and negotiating. Do not let your parents or anyone else speak on your behalf. This is down to you and universities will look on you more favourably if you do all the talking.
And if none of that works…
It's ok, you still have options.
If you think you could do better, you might like to think about retaking one or more of you're A-levels. Abbey College Manchester offer a number of one year intensive A-level retakes. Click here to find out more.
Good luck!