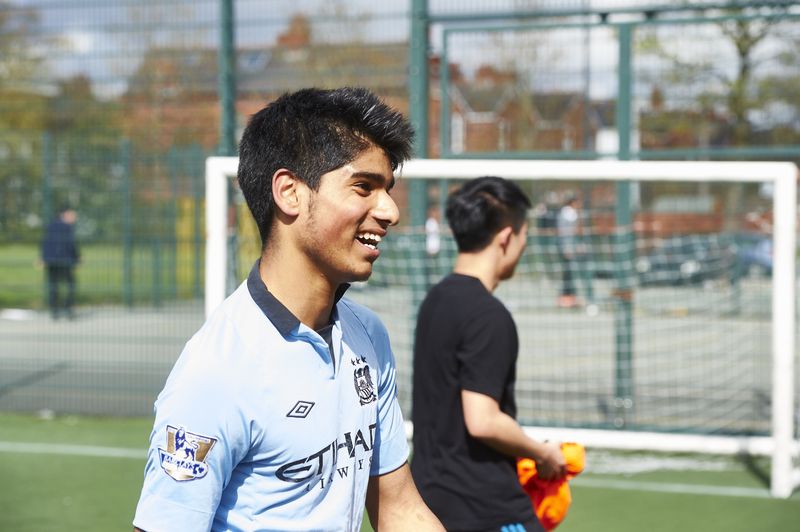 The college has launched an innovative new course for aspiring footballers called 'Academic Studies with football training'.
The programme offers students with a passion for football the invaluable opportunity to receive a professional quality football experience, whilst studying A-Levels or the Combined Studies Programme. Currently, it is only available to male students but in time it is hoped to extend it to female students too.
Students aged 16 plus on the new programme will attend academic classes in the morning with a focus on science or business. This will be followed with football training sessions delivered by experienced UEFA qualified coaches, including ex-professional players.
Further invaluable opportunities for players include visits to professional stadia and training facilities, guest coaching sessions delivered by industry professionals and showcase events regularly attended by a vast variety of scouts.
The college understands the importance for any student wanting to pursue their sporting ambitions to ensure that they gain the best possible education, which is why it is incredibly exciting to launch this innovative course.
The programme provides a unique opportunity for students to gain qualifications for entry to top universities alongside intensive football training, which could lead them to playing professionally or semi-professionally.