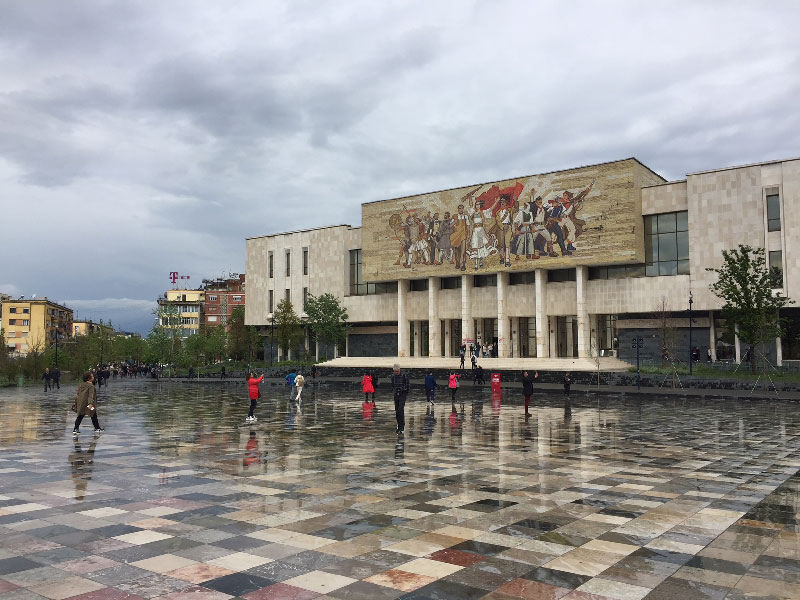 Recently Liz had a very interesting brand awareness trip to Tirana in Albania. She visited two schools in the capital and spoke to students in Years 9-12 about studying in the UK. The students took part in a quiz about the UK and were surprised to hear that the bee is the symbol of Manchester.
One of the schools is located in the hills surrounding Tirana and grows half of the produce used in the school meals. The college is hoping to set up a link with the school so that some of their students can come to A-levels or the International Foundation Programme with us.
Liz delivered a presentation about what the college can offer to the agent who organised the trip as well as meeting some prospective students and their families.