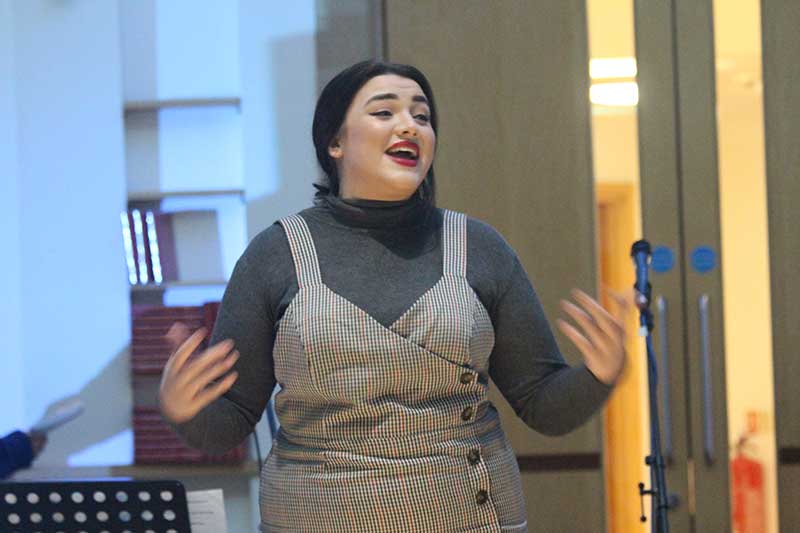 Students and staff showcased an outstanding array of talent at the annual Abbey College Manchester Winter Concert in aid of a local charity.
Gifted performers took the stage at the Unitarian Chapel on Cross Street, in a bid to raise much-needed funds for Mustard Tree, a charity committed to transforming the lives of people in Greater Manchester who are trapped in poverty or homelessness.
During the spectacular evening, guests were delighted with an abundance of singing, dancing, poetry, readings and instrumental performances.
Principal of the college, Liz Elam, gave an impressive performance with her vocal recital of 'Kiss Me', by Sixpence None the Richer, where she was accompanied by Mathematics teacher, Brandan Chesterton on guitar.
As always it was a wonderful, joyous occasion filled with laughter and fun, helping to strengthen our college community even more. It was a great opportunity for both students and staff members to showcase their creativity while raising money for a good cause.